Books by Brendon Burchard
Live. Love. Matter.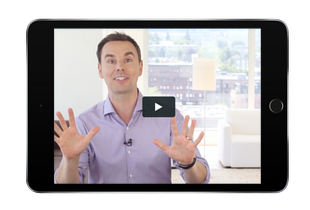 Free download of Brendon's "10 Predictors of Success":
Learn the 10 factors that predict whether you'll be successful (and how to ensure success!)
High Performance Habits
How Extraordinary People Become That Way
"High Performance Habits shows you what you need to do to achieve your highest potential. It is research-based, immensely practical, and will make a big difference in your life. Brendon Burchard is my high performance coach and I know he can help you."
— Daniel G. Amen, MD, 10-Time New York Times Bestselling Author, including Change Your Brain, Change Your Life
High Performance Habits is a science-backed, heart-centered plan to living a better quality of life. After extensive original research and a decade as the world's highest-paid performance coach, Brendon Burchard finally reveals the most effective habits for reaching long-term success. It turns out that just six habits move the needle the most in helping you succeed.
Get Your Free Copy
And Learn More
The Motivation Manifesto
9 Declarations to Claim Your Personal Power
"The Motivation Manifesto is a poetic and powerful call to reclaim our lives and find our own personal freedom. It's a triumphant work that transcends the title, lifting the reader from mere motivation into a soaringly purposeful and meaningful life. I love this book."
— Paulo Coelho, author of THE ALCHEMIST
The Motivation Manifesto is a pulsing, articulate, ferocious call to claim our personal power. World-renowned high performance trainer Brendon Burchard reveals that the main motive of humankind is the pursuit of greater Personal Freedom. We desire the grand liberties of choice—time freedom, emotional freedom, social freedom, financial freedom, spiritual freedom. Only two enemies stand in our way: an external enemy, defined as the social oppression of who we are by the mediocre masses, and an internal enemy, a sort of self-oppression caused by our own doubt and fear.
Get Your Free Copy
And Learn More
The Charge
Activating the 10 Human Drives that Make You Feel Alive
This book reveals how you can feel more alive, productive and fulfilled in a chaotic world by mastering the very drives that make you most human and happy.
Get Your Copy
Purchase on Amazon
The Millionaire Messenger
Make a Difference and a Fortune Sharing Your Advice
The Millionaire Messenger reveals how everyday people can share their life's lessons and advice with others and earn a fortune in the process. Author Brendon Burchard reveals a 10-step plan for making an impact and an income with what you know.
Get Your Free Copy
And Learn More
Life's Golden Ticket
A Parable of Life, Loss and Redemption
This book is an inspirational novel about second chances in life and in love. It's the story of a troubled man who visits an abandoned amusement park searching for clues into his fiancee's disappearance.
Get Your Copy
and Learn More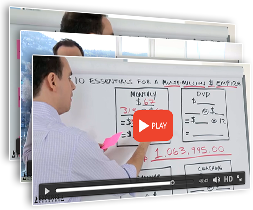 Learn How Brendon Burchard Built His Brand:
3 FREE videos reveal how to share your advice, monetize your experience, and build your online brand.