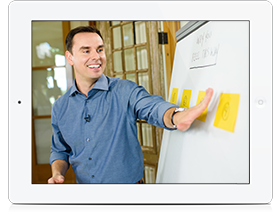 Free Access to Brendon's "Four Breakthroughs":
Join 2 million subscribers! Get 4 new strategies every week on how to be more productive, confident, and happy.
Subscribe to Brendon Burchard's YouTube Channel
The Secret: 2021 Success (Prediction)
How to Achieve a Growth Mindset
How to Become a Better Communicator
Tactics for Beating Back Your Fears
My Secret to How I Win Each Day
How to Generate Energy in Your Life
How to Become a More Positive Person
Watch This if You Need a Confidence Boost
Removing a Little Chaos from Life is Good
Advice to Human Resource and Learning and Development Leaders
How to Track Your Personal Growth
How to Create Enduring Happiness
Career Advice for Thought Leaders
Think Like a Monk with Jay Shetty
4 Fears Holding You Back (and How to Overcome Them!)
How to Achieve an Action Mindset (and Stay Disciplined!)
The Greatest Secret to Successful Couples
How to Let Go of Judgement
Add These Anti-Stress Tactics to Your Routine
One Mindset Shift to Quickly Increase Your Confidence
Secrets to Resilience (How to Bounce Back After Failure)
How to Stay Positive During Your Worst Days
Only Two Things Change Your Life
How to Visualize Your Dream into Reality
10 Working From Home Productivity Tips
Want Change? Start with Yourself
How to Regain Lost Motivation
From Dread to Excitement (Powerful Mindset Shift!)
Watch This if You're Putting Your Dream on Hold
Why You're So Stressed (And What You Can Do About It)
Overcoming Doubt and Negative Beliefs to Achieve Your Dream
Watch This if You Don't Give Yourself Enough Credit
Striving in Chaos: Dedication (featuring Jenna Kutcher)
Striving in Chaos: Negative Emotions
Striving in Chaos: Staying Motivated
Striving in Chaos: High Standards
Striving in Chaos: My Daily Routine
Optimize Your Health and Productivity
How I'm Thinking Through This Crisis, Part 2
How I'm Thinking Through This Crisis, Part 1
Get Out of Your Own Way with Dave Hollis
Time Management: Automation vs. Delegation
My Favorite Networking Tips
When You Feel Horrible (Tired, Bored, Sad)
Reclaim Your Life's Agenda
3 Ideas for an Extraordinary 2020 (New Year Edition!)
New Year Goals for Winning Life in 2020
The Power of Presence and Positivity
Sleep Better: My Evening Routine
My Event Routines (and Recovery!)
What People Want *After* They Have Success
How to Deal with Stressful Situations, Proactively!
Doubt Wins No More Mondays
How to Visualize and Manifest Bigger Goals
Create Your Battle Board! (My Secret to Productivity)
How to Get Over a Breakup
How to Reignite Your Life
Three Transformational Events in My Life
I'm Discouraged, What Should I Do?
How to Have Patience Pursuing Your Dream
The Three Worst Morning Routines
How to Evaluate Opportunities
My Hero, Lost. I Miss Him.
Four Decisions that Changed My Life
How to Deliver a Great Speech
Overcoming Procrastination
Double Down on the Good You Do
Find What's Necessary to Leave Your Comfort Zone for Good
How to Relieve Imposter Syndrome
Day 1: Transformation Week (Get Clarity!)
How to Play the Long Game (and Avoid Burnout)
This Dream Needed Patience
How to Stop Making Excuses
Nurturing Great Relationships
The Self-Perception Problem
Tactics to Finish 2018 Strong
When People Don't Support You
When You're Angry All the Time
Secrets to Increasing Confidence
How to Turn Around a Bad Day
My Studio+Gear Tour! How I vlog, podcast, and film courses
Productivity Design: Distraction vs Discipline
From Intention to Initiative: How Your Mind Works
Raise Your Ambitions (Despite the Doubters)
Demonstrate More Love and Validation
Brendon Burchard Car Accident
How to Choose Real Priorities
6 Uncommon Strategies for Developing Greater Gratitude
Love Yourself More (Sort Of)
4 DUMB THINGS WE SAY (that prevent our growth)
How to Stick to Your Goals
How to Stick to Your Word (Integrity!)
Self-Acceptance Doesn't Suck
3 Secrets of High Performers
Creating Relationship Boundaries
The Year of High Performance: Will this be a courageous year for you?
How to Live Large with Tony Horton and Brendon Burchard
What To Do When You Feel Lost
Inspiring Others to Change
What to Do When You're Broke
Secrets to Developing Emotional Mastery
Knowing When It's Time to Quit on Somebody
How to Deal with Negative People
5 Ways to Overcome Adversity
How to Believe in Yourself
Simple Time Management Rules
4 Keys to High Performance
100TH EPISODE! 5 Lessons Learned
How to Bring the Joy to Every Situation
Opportunity Overwhelm? Do this.
How to Develop a Growth Mindset
The Pains of Progress – Why Change is Hard
When to Follow Your Intuition
Why Achievers Crash and Burn
4 Steps to Avoiding Overwhelm
How to Have Difficult Conversations
Stop Being a Helpful Burnout
How To Re-Discover Your Passion
Stats that stun! So grateful for you guys…
Finding Your Life's Mission
4 Ways to Become More Disciplined
How to Unplug (without losing touch)
4 Steps to Becoming a Role Model
How to Reprogram Your Mind for Positive Thinking
Broken Dreams and Burritos
How to Make More Money Meaningfully
The Power of Personal Responsibility
How to Deal with Disappointment
Ambition is the Great Fire and Liberator
Deciding Who You Are When Fate Gets Messy
How Millionaires Schedule Their Day :
1-Page Productivity Tool
6 Questions to Reach Your
Highest Performance in Life and Work
Motivation & The (Joyful)
Discomfort of Happiness
Procrastination and
The Perfectionist's Lie
How Incredibly Successful
People THINK
How to Overcome Fear
Using Your Conscious Mind
Caged, Comfortable, or Charged:
Which Life is Yours?
Larry King interviews #1 Bestselling
Author Brendon Burchard
Girl Who Finds Her Voice,
told by Brendon Burchard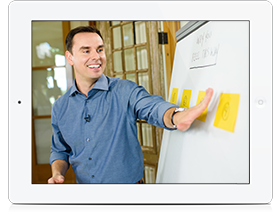 Free Access to Brendon's "Four Breakthroughs":
Join 2 million subscribers! Get 4 new strategies every week on how to be more productive, confident, and happy.