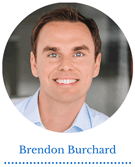 The Charge
Resources & Downloads
The Action Indicator Assessment
Will you you stay committed and be successful at any new goal or activity?
This assessment will help you think through how likely you are to take action, learn something new, or be successful at a new endeavor.
Click here to dowload the Action Indicator Assessment from High Performance Academy for FREE.
Click Here
To Learn More
1-Page Productivity Planner
How to get more done with a simple tool for working through your day.
Never forget the inbox is nothing but a convenient organizing system for other people's agendas. Learn to move through your day in a more strategic, intelligent, and productive way by starting your morning filling out the 1-Page Productivity Planner.
Click here to download the 1-Page Productivity Planner. To see it used and fully explained, visit our High Performance Academy Video here.
Click Here
To Download
The Meditation Guide
A simple overview of Brendon Burchard's meditation practice.
Why does everyone make meditation sound so esoteric and hard to do? In this simple guide, Brendon lays out common practices in mediation and his personal meditation routine. Simple. Easy. Effective.
Click here to download the Meditation Guide for FREE.
Click Here
To Download
The This-That Rule Tool
Are your goals and the rules for achieving them clear enough?
The This-That Rule Tool is a simple worksheet that will help you thoughtfully setup rules for the next new change or challenge you create in your life.
Click here to download the This That Rule Tool from High Performance Academy for FREE.
Click Here
To Download
InfluencerPro
Looking to reach more people and earn more online?
This is HOW to START and SCALE!
Join for LIVE marketing training with Brendon Burchard on the 1st of every month of 2023! Replays included! You will gain access to the legendary advanced online marketing training, Total Product Blueprint (value $1997!), Experts Academy (value $997), one free ticket to 2023 Influencer Summit (Date TBD Fall 2023, held virtually), as well as access to a private community for members only.
Click Here
To Learn More
On-Demand Online Courses
The world's leading motivation and high performance coach trains you to change…
How can you become more confident and capable of achieving your goals faster and more effectively? How do you influence others? What can you do to stay on top of your game, and join the world's most successful people? Learn these topics and more in Brendon's online courses!
Click Here
for Course Library
Free Videos from Brendon Burchard
Brendon inspires your life in these extraordinary videos
Watch Brendon right now! We've shared select video clips from some of his most memorable speeches and events. Learn from the master and change your life right by watching these FREE videos and webinars.
Click Here
To Learn More
The Motivation Manifesto
9 Declarations to Claim Your Personal Power
"The Motivation Manifesto is a poetic and powerful call to reclaim our lives and find our own personal freedom. It's a triumphant work that transcends the title, lifting the reader from mere motivation into a soaringly purposeful and meaningful life. I love this book"
— Paulo Coelho, author of THE ALCHEMIST
The Motivation Manifesto is a pulsing, articulate, ferocious call to claim our personal power. World-renowned high performance trainer Brendon Burchard reveals that the main motive of humankind is the pursuit of greater Personal Freedom. We desire the grand liberties of choice—time freedom, emotional freedom, social freedom, financial freedom, spiritual freedom. Only two enemies stand in our way: an external enemy, defined as the social oppression of who we are by the mediocre masses, and an internal enemy, a sort of self-oppression caused by our own doubt and fear.
Get Your Free Copy
And Learn More
The Charge
Activating the 10 Human Drives that Make You Feel Alive
This book reveals how you can feel more alive, productive and fulfilled in a chaotic world by mastering the very drives that make you most human and happy.
Get Your Free Copy
And Learn More
The Millionaire Messenger
Make a Difference and a Fortune Sharing Your Advice
The Millionaire Messenger reveals how everyday people can share their life's lessons and advice with others and earn a fortune in the process. Author Brendon Burchard reveals a 10-step plan for making an impact and an income with what you know.
Get Your Free Copy
And Learn More
Life's Golden Ticket
A Parable of Life, Loss and Redemption
This book is an inspirational novel about second chances in life and in love. It's the story of a troubled man who visits an abandoned amusement park searching for clues into his fiancee's disappearance.
Buy Now
And Learn More
The Student Leadership Guide by Brendon Burchard
37 Million Students Hoping to Lead. One Book Guiding the Way.
"In twenty years I have never read a more remarkable student work than Brendon Burchard's The Student Leadership Guide. His writing, use of metaphor, logical development, ability to synthesize complex literature, and understanding and commitment to the underlying theory – it's all beyond belief."
–Jon Tomkins, Ph.D., author,
Human Resource Management in Government
"Brendon Burchard's The Student Leadership Guide is a terrific resource. The Greenleaf Center makes it available to people around the world and it is the best single source on the issue of student leadership. I certainly recommend it."
–Larry Spears, President, The Robert K. Greenleaf
Center for Servant Leadership
"Burchard's book is a good tool for anyone who is serious about trying to make a difference in themselves as well as the lives of others."
—The Association of College Unions International
Click here to order The Student Leadership Guide.
Buy Now
And Learn More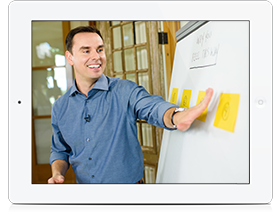 Free Access to Brendon's Sunday Growth newsletter:
Join 2 million subscribers! Get new strategies every week on how to make self-improvement a way of life!