SUMMARY
"We all believe that we have to be machines. Human doings versus human beings. Sometimes we need not just a strategic reset during the day—we need significant time to recover."
If you want to deliver with excellence consistently AND avoid burnout in the process, this episode is for you.


"If your health comes crashing down, you're not going to miss three days or get to take four days off, you're going to be out for three, four, five months to recover."

It's time to give yourself the credit you deserve. Learn the importance of resetting and how taking a vacation can make you more productive and healthy!
Watch the video to get the full training.
Already have the High Performance Planner and CRUSHING each and every day? Let's celebrate you! Take a photo with your planner and use #HPXlife or #TeamHPX.
HOT NEWS & DEALS!
My blog readers get a complimentary copy of my new book High Performance Habits, while supplies last! I bought 1000 for you – so no charge for the book itself – but I do ask you pay your shipping. While supplies last. Get yours here.

My blog readers also get an exclusive $10 trial to access ALL my personal development courses! Click here for the $10 trial. Students call it "the Netflix of Personal Development." You'll call it the curriculum that changed your life forever!

This is the 2-in-1 planner and journal achievers use to win the day and accelerate long-term success. Get yours here (while supplies last)!
DID YOU KNOW?
I give weekly prizes, gratitude and shout-outs to our students, so post a screenshot or video on Instagram and use #TheBrendonShow! I can't wait to hear your thoughts about this episode!
RELATED POSTS

How to Find Clarity
Reclaim Your Life's Agenda
When You Feel Horrible (Tired, Bored, Sad)
How to Play the Long Game (and Avoid Burnout)
How to Avoid Burnout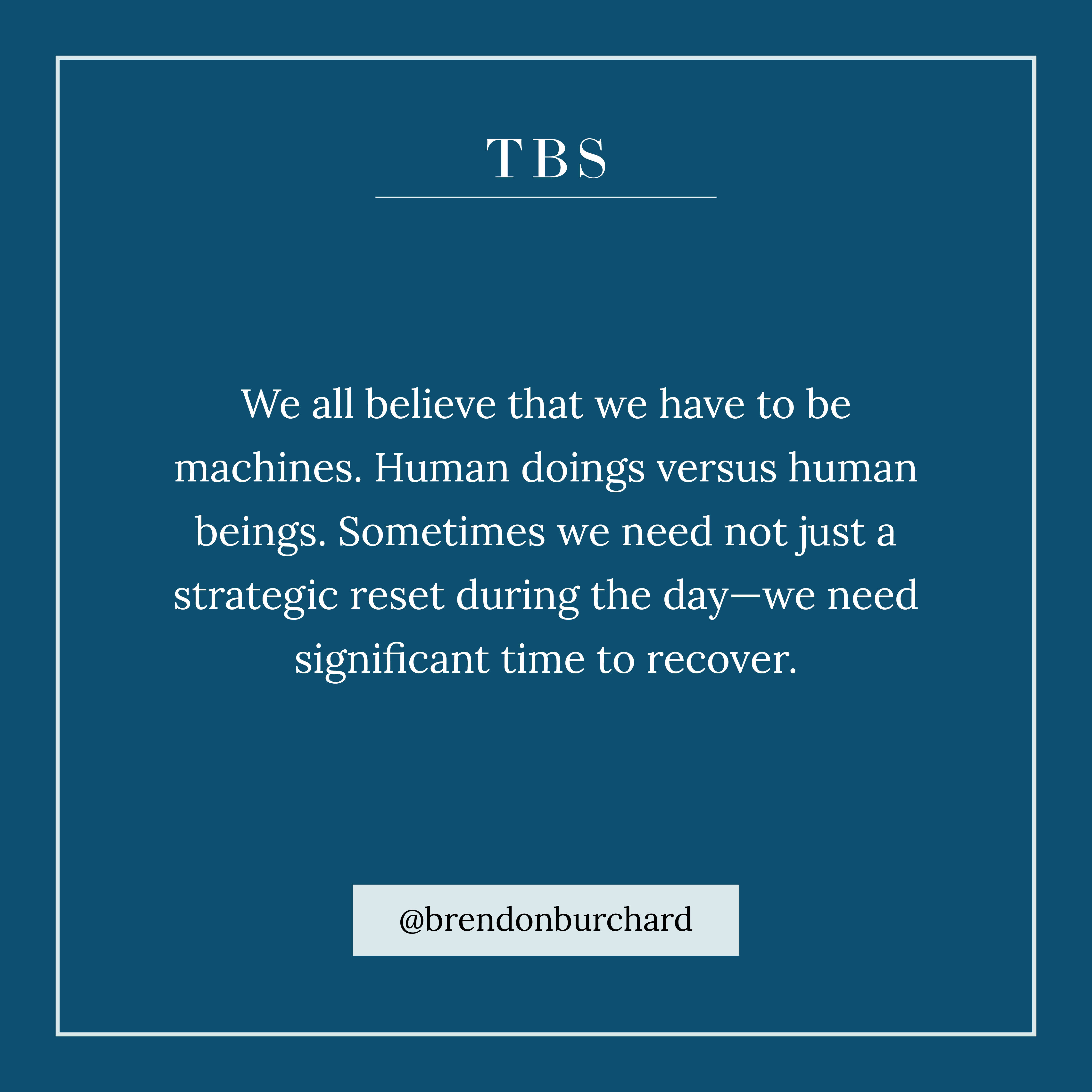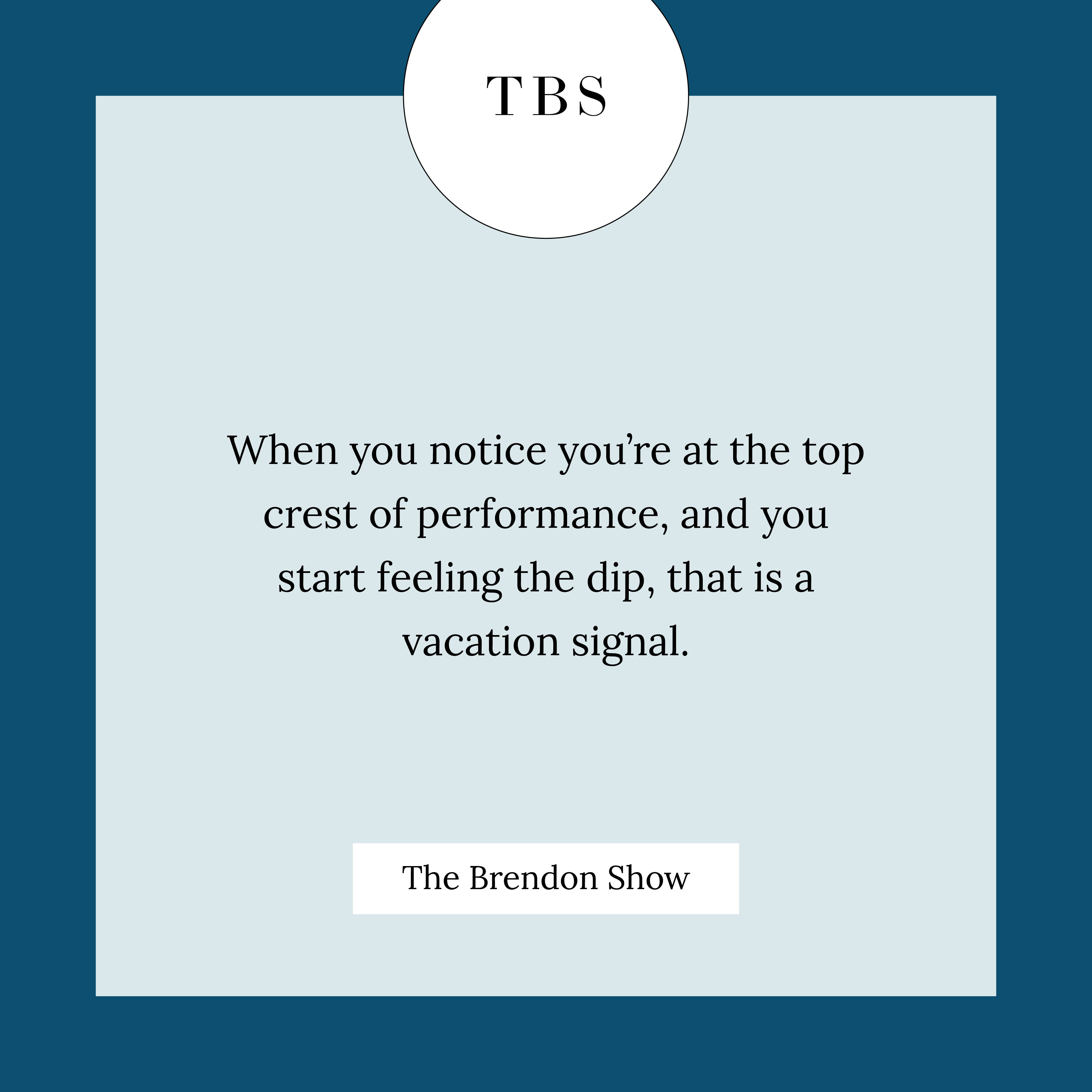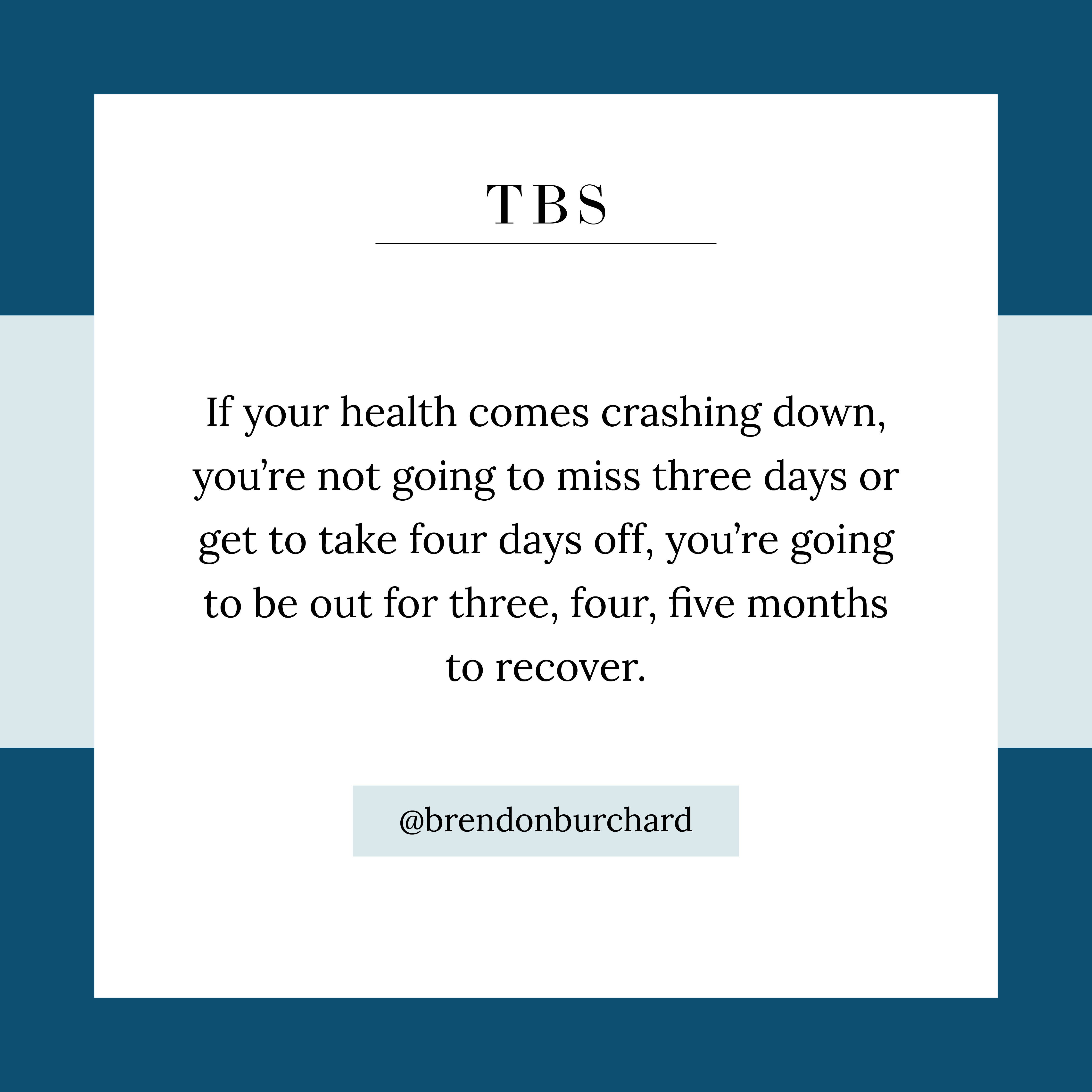 FULL TRANSCRIPT
[The following is the full transcript of this episode of The Brendon Show. Please note that this episode, like all TBS episodes, features Brendon speaking extemporaneously–he is unscripted and unedited. Filmed in one take, The Brendon Show has become one of the most viewed unscripted, direct-to-camera self-help series in the history of YouTube. It has also been the #1 Podcast in all of iTunes and is regularly in the top podcasts in Self-Help and Health categories around the globe. Subscribe to the free motivational podcast on iTunes or Stitcher.)
Wahid: Thank you for this amazing event this weekend. This is my third one, and I absolutely love it.
Brendon: Awesome.
Wahid: But it's a problem with me and I've also realized that other people have it too. And, that's consistency. Once I leave this event for like three, four months or two months, I'll be consistent doing my plans, but then I go back to my old ways of doing the old Wahid.
Brendon: I love it.
Wahid: And, that is not a way that I'm proud of because it's a little bit lazy. And then, Netflix is my best friend at times.
Brendon: Give Wahid a big round of applause. This guy is so great. Okay. Been here three times, give him a round of applause, that's awesome. Nice seeing you man.
Wahid: Nice being here.
Brendon: So, let's talk about this. Those times that you left here, and you went back and good Wahid showed up. And Wahid had a good run. And then all of a sudden went away three months, four months later.
Wahid: Yeah.
Brendon: Was Wahid three, four months later still in contact, consistently with the friends he met here?
Wahid: Yes, I was. And I knew what was right for me to do. I had my planners. I knew that I needed to do it: my meditation every morning, all the things you do, like doing some crazy dances.
Brendon: So, what do you think the sticking point was, what do you think is happening?
Wahid: I don't know, maybe I get lazy or something. I don't know.
Brendon: What if it's not lazy? What do you think you forget to do?
Wahid: What do I forget to do is, maybe not much, but I just fail to do what is right. Like I start—it starts slowly. One day I fail to do like, for example the planner, then that one day becomes like three days. And then maybe five days or whatever, and then before I know it, like in a matter of like a month, my old self is back.
Brendon: Does it happen for anyone else around the room? You lose that consistency. So, you got a lot of friends here, Wahid, that happens to do that too. Do you feel like you have elevating levels of demand?
Wahid: Demands, yes but also like for example, burnout at work. I am a software developer and there are times when I'm under pressure. But once those pressure points come in, it just messes up my plans. And then, for me to bounce back is very difficult. Like now I'm here, it's awesome, awesome feeling, and I go back to the same routine and I can handle any pressure. But then after three months, I am tired. And then something happens and I have to deliver something and I need to overwork. Then, after that week of overwork, rather than bouncing back, and then starting my planner or whatever—
Brendon: Who can relate with this exactly? Right now, will you look around the room just so you see this Wahid? Like, this is normal. Here's a couple things to know.
Our human behavior is variable.
And here's what I want you to hear a different way. Here's a gentleman saying, "I smash it for four months in a row." Give him a round of applause. Oh my God. Wahid, you smash it for four months in a row. Do you know how amazing that is?
Okay, high performers who can be hard on yourselves and call yourselves bad Wahids. How many of you—watch this—how many would love to get excellent performance and presence, out of your loved ones for four months in a row? Job one: reframe expectations. Job one, when you're down on yourself and you're wondering, "I'm not doing this or I'm not doing that." Maybe that's true but let's first start with acknowledgement and praise, 'cause to pick up momentum like that is super human.
So, the beauty is that colonel of power is in you, you can pull that off. That's incredible.
What's usually happening is you hear him say, the wear and tear, the grind, the burnout is happening there. And even if you're doing a strategic reset or you're dancing, or you're doing the thing once in a while. Because human performance is variable when you're at that top—and here's the rule—as you start to feel that, you notice it, take a significant break. Not daily resets. After four months of being a badass, good Wahid needs vacation Wahid. Brother, you're crushing it. God bless you for knocking it out for three or four months, you know how rare that is?
Wahid: Thanks.
Brendon: It's exceptional. Don't we all want that?
Audience: Yeah.
Brendon: But to think that the race car doesn't need, not just pit stops during the day, it's like—think about golfers, think about sports players, the NBA. There's only once or twice a year that they're actually playing multiple games over multiple days or weeks. Instead it's like, one, significant break. Another, significant break—we forget that as high performers outside of the athletic world. If you go and you're burning for three or four months, you need days off. And a day off means not, "I did email for four hours. And then, I kind of took time off—" like you need a break, a reset that has nothing to do with work.
Denise and I, when we were broke, every 90 days we stepped away for a stay-cation, but no work. Or, we would go to a friend or we'd go somewhere else, we would take a few days to reset for a relationship.
But also because, when you're pushing that hard and you're that smart, no one's brain can go all the time.
Can I get an amen on a Saturday?
Audience: Amen.
Brendon: So what I have here is a gentleman telling me he has exceptional performance, and then variability. Now, we don't need to fix you psychologically. We don't have to talk about your childhood. It's not about, did your mom like you?
It's about, hey, guess what, when you notice you're at the top crest of performance, and you start feeling the dip, that is a vacation signal.
It is not, you're doing wrong. It's not that you're lazy. Guess what he did? He said, "personhood versus practices. I'm lazy, maybe I'm lazy." Who has the fear, maybe they're lazy?
Maybe you had it exactly right. Maybe you're burned out. Maybe we are grinding at work, and we need that time. Amazingly, 80% of Americans over a decade period of time didn't even take 40% of their paid time off. Not even 40% of their paid time off. So, most people have the ability, but they're storing it up, they're saving it up. You're saving up for a crash.
So I want you just now, we're just going to notice it's going to make, "Oh, Wahid, look at me, I'm at the top, I feel myself losing, that means my mind's going, 'I can't handle it all anymore' and when I can't handle it all anymore, let's give away these things. Let's give away the planner today. Let's give away that reset. Let's just keep grinding through."
And so, we just kept grinding through. But what the mind was really saying is, "Hey, mental alert, we can't handle things right now. I need a break. The high performer goes, 'no I don't need a break from anything, let me just parse it out.' No, you need a vacation. You need a time stop." Is this resonating in any way?
Wahid: Yeah. Absolutely, yeah.
Brendon: Now we're going to notice it. And you're an engineer, so you're going to plot this graph. You know I'm saying.
Wahid: Yeah.
Brendon: You put this graph and you're going to notice, every day you're going to do your scorecard, you're going to go, "Oh wait I'm in a dip here. I don't like that, time for a break, let me take three days, let me call in the boss, let me get some peers, let me step away and completely refresh from the thing."
Every great artist, they're famous for prolific output and then they disappear. Leonardo da Vinci, he'd do a major and he'd disappear for 16 weeks before he came up with another genius project that he really owned that he really put himself into.
It's so important for me to say this because Wahid, we all believe that we have to be machines. Human doings versus human beings.
Grinding it out all the time being awesome. It's okay if you're not an awesome mom 24/7. We can't do that. You're going to have down days, you're going to need a break, you need the in-laws or the partner or someone to step up and help with the kids. It's okay that you've been a leader, you built that business for five years and now you're terrified to step away for two weeks 'cause you think it will all come crashing down. No, your health will come crashing down.
And if your health comes crashing down, you're not going to miss three days or get to take four days off, you're going to be out for three, four, five months to recover. So, we need not just a strategic reset during the day, we need significant time for Wahid to recover.
Wahid: Yeah, that happens.
Brendon: Look at this guy. He's got it. All right brother, give him a round of applause man. You got this Wahid. That's a high performer. Let's do it.
Wahid: Thank you so much.
Brendon: Thank you.