"There's a difference between having meaning and meaningful pursuits. If you lost the pursuit in your life, that is the difference between the comfortable life and the charged life."
In this episode, Brendon dives into the process of uncovering what truly matters to you and how to align your pursuits with your values and aspirations.

"What's the pursuit? What's that contribution you're going to go after?"

If you're looking for tips for developing meaningful pursuits for a more intentional and happy life, this episode is for you!

Watch the video to get the full teaching!
HOT NEWS & DEALS!
What's your life success score? In just 5 minutes, get 6 research-backed "habit scores" that tell you how likely you are to succeed over the long-term. Based on the world's largest study of high performers. Take the assessment HERE!

Make self-improvement a way of life and get the GrowthDay app! GrowthDay features all your personal development tools, coaching and community in one place. Write your journal, track your habits, take wellness challenges, watch live influencers teaching new life strategies, and join a global community of positive and supportive high achievers excited to improve their lives! Get the app on Apple app store here. Get on Android here. Get desktop here.
DID YOU KNOW?
I give weekly prizes, gratitude and shout-outs to our students, so post a screenshot or video on Instagram and use #TheBrendonShow! I can't wait to hear your thoughts about this episode!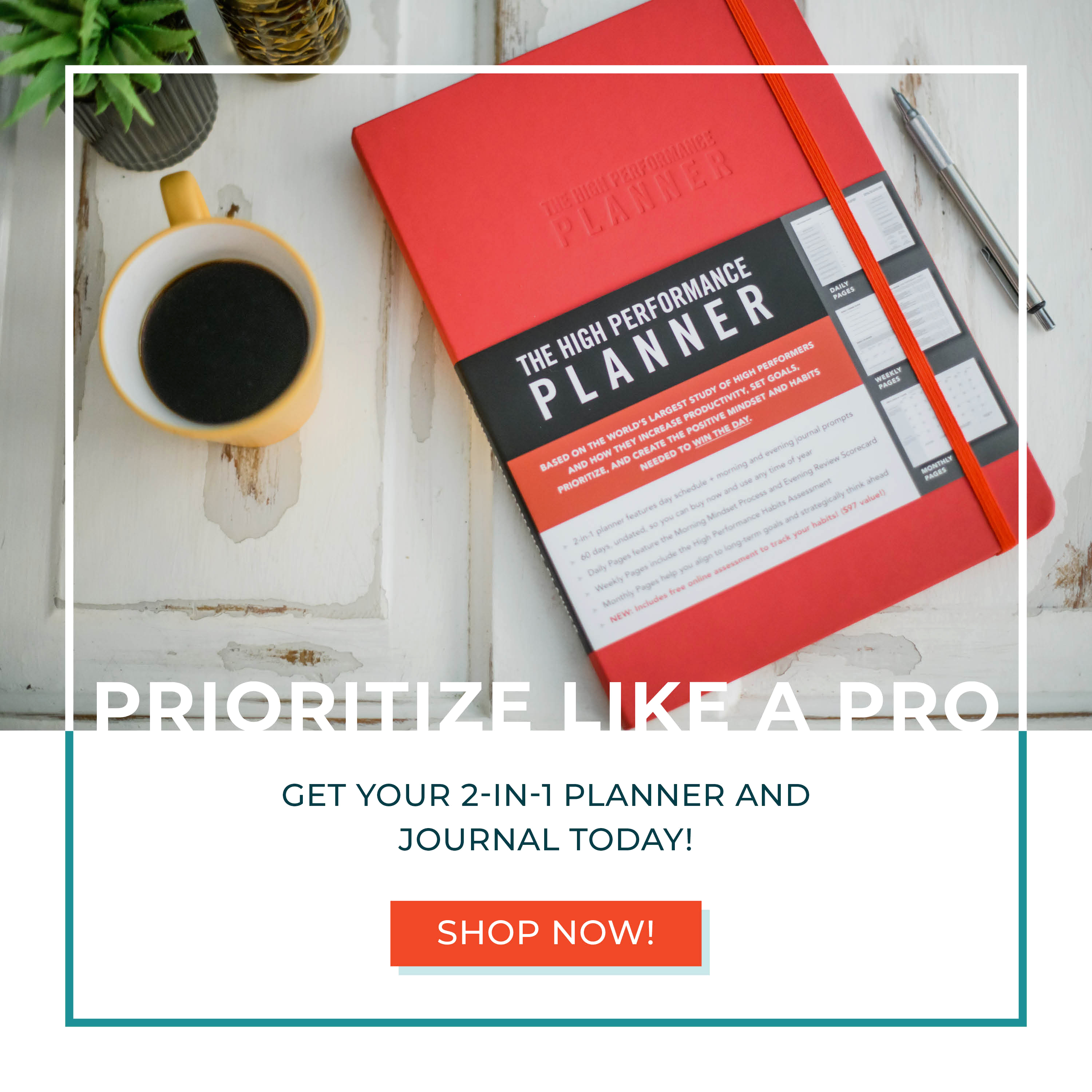 GET DAILY INSPIRATIONAL QUOTES HERE!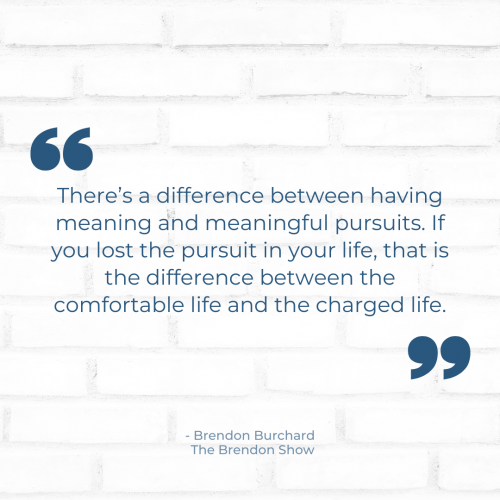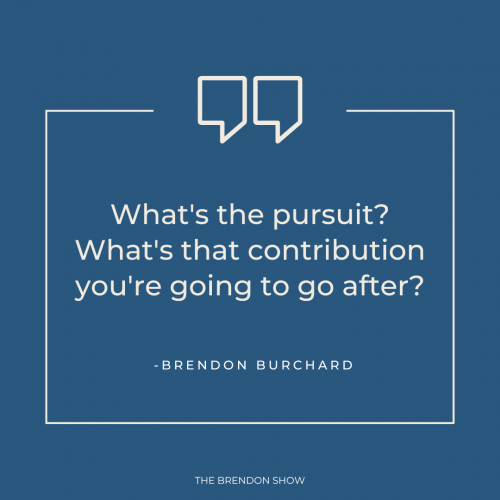 FULL TRANSCRIPT
[The following is the full transcript of this episode of Motivation With Brendon Burchard. Please note that this episode, like all episodes, features Brendon speaking extemporaneously–he is unscripted and unedited. Filmed in one take, Motivation With Brendon Burchard has become one of the most viewed unscripted, direct-to-camera self-help series in the history of YouTube. It has also been the #1 Podcast in all of iTunes and is regularly in the top podcasts in the Self-Help and Health categories around the globe. Subscribe to the free motivational podcast on iTunes or Stitcher.)
Everyone gets this wrong in personal development. They just haven't done the work. They tell you what you want to mean. That's how you know, a beginner in personal development versus the pros. I know a lot of people who have meaning in their life. They have a great job. They've got two great kids. They have amazing spouses or partners. They're doing something. Some of you guys know, I actually started my first seminars for nonprofit leaders, if you didn't know. My first real seminars were teaching non-profits how to partner with entrepreneurs to raise more money and entrepreneurs, how to partner with nonprofits to spread a message or be part of a mission. Those are my first seminars. We're going nonprofits. Do you know any nonprofit leaders around this world who still call me every single week? They're nonprofit leaders and they're unhappy. They're saving lives in other countries, and they're unhappy.
1. You Have To Pursue Meaning
And when we get into it, like, what's going on there?
There's a difference between meaning having meaning or generating meaning and meaningful pursuits.
If let me tell you this, if you lost the pursuit in your life, that's the difference between the comfortable life and the charged life, the pursuit, the pursuit of something greater or harder. The challenge, the push, that part where you have to extend yourself beyond the comfort into the demand. It makes you feel alive. It makes you find flow and challenge and difficulty of contribution. If contribution is too easy for you, the meaning will never make you feel fulfilled. Say it again. If your contribution is too easy for you, the meaning that you could have there will never make you feel fulfilled. You always wonder, Why am I not fulfilled? Because you're doing something that is too easy for you.
2. Are Your Pursuits Too Easy For You?
The human psyche drives competence and the development of that competence, as we will talk about in a moment. So I know amazing people. They don't feel fulfilled because they lost the hunt. That's what we call it in Montana. Other metaphors. Someone help me out on the hunt. The pursuit. Right? You're not driving for something anymore. You're doing something, but you're not. Drive. And for something that matters, you live. Love matter. You got to drive something that matters to you. If it doesn't matter to you, it can be so meaningful and you can be doing something meaningful. But if you're not stretching it, there's no pursuit. We lost the edge, and soon as we lost the edge, we're back to the comfortable life and we don't know why. And then we're bored and then we're disconnected.
3. Pursue Things That Matter To You
And then we're in the cage and then we're resentful and then we're bitter. And then we think those bastards don't understand. And we're the animal in the back of the cage. Whoa! This is so important.
What's the pursuit? What's that contribution you're going to go after?
It might be a little outside your comfort zone. It might be a little bit much. And I know people get really hooked on the contribution word. Does that mean I need to change the world? I'm like, "No, no."
4. There Are Many Different Ways To Contribute
Listen, there can be creative contributions. Making art is a contribution, right? Giving serving. Yeah. You can write checks, and you can volunteer, but volunteerism isn't the only way of contributing. Contributing, sometimes being an unbelievable mom contributing sometimes means getting involved locally in contributing, sometimes being a great leader at work where you stop just doing your work and you see the other people at work and you work together and you're pursuing something that the drive that a lot of companies want to work with. I'm like, I owe you all lost your pursuit. You became an organizational, stagnant company. There's no pursuit. There's no edge there anymore. We've got to get that performance edge back in the culture and also in people like Move, They're alive again.