SUMMARY
"Releasing that which you should not be carrying is profoundly powerful for your mental health."
How often do you check in with yourself to see where your health is? Learn how self-assessments and scoring can increase your energy and vibrancy.


"Scoring yourself on a regular basis is incredibly powerful for personal development."

Watch the video to get the full training.
If you want to be more intentional with your day, this training will help you develop strategies to optimize your productivity AND wellbeing.
Watch the video to get the full training.
Already have the High Performance Planner and CRUSHING each and every day? Let's celebrate you! Take a photo with your planner and use #HPXlife or #TeamHPX.
HOT NEWS & DEALS!
My blog readers get a complimentary copy of my new book High Performance Habits, while supplies last! I bought 1000 for you – so no charge for the book itself – but I do ask you pay your shipping. While supplies last. Get yours here.

My blog readers also get an exclusive $10 trial to access ALL my personal development courses! Click here for the $10 trial. Students call it "the Netflix of Personal Development." You'll call it the curriculum that changed your life forever!

This is the 2-in-1 planner and journal achievers use to win the day and accelerate long-term success. Get yours here (while supplies last)!
DID YOU KNOW?
I give weekly prizes, gratitude and shout-outs to our students, so post a screenshot or video on Instagram and use #TheBrendonShow! I can't wait to hear your thoughts about this episode!
RELATED POSTS

Create Your Battle Board! (My Secret to Productivity)
Rethinking Productivity
When You Feel Horrible (Tired, Bored, Sad)
The Power of Presence and Positivity
Sleep Better: My Evening Routine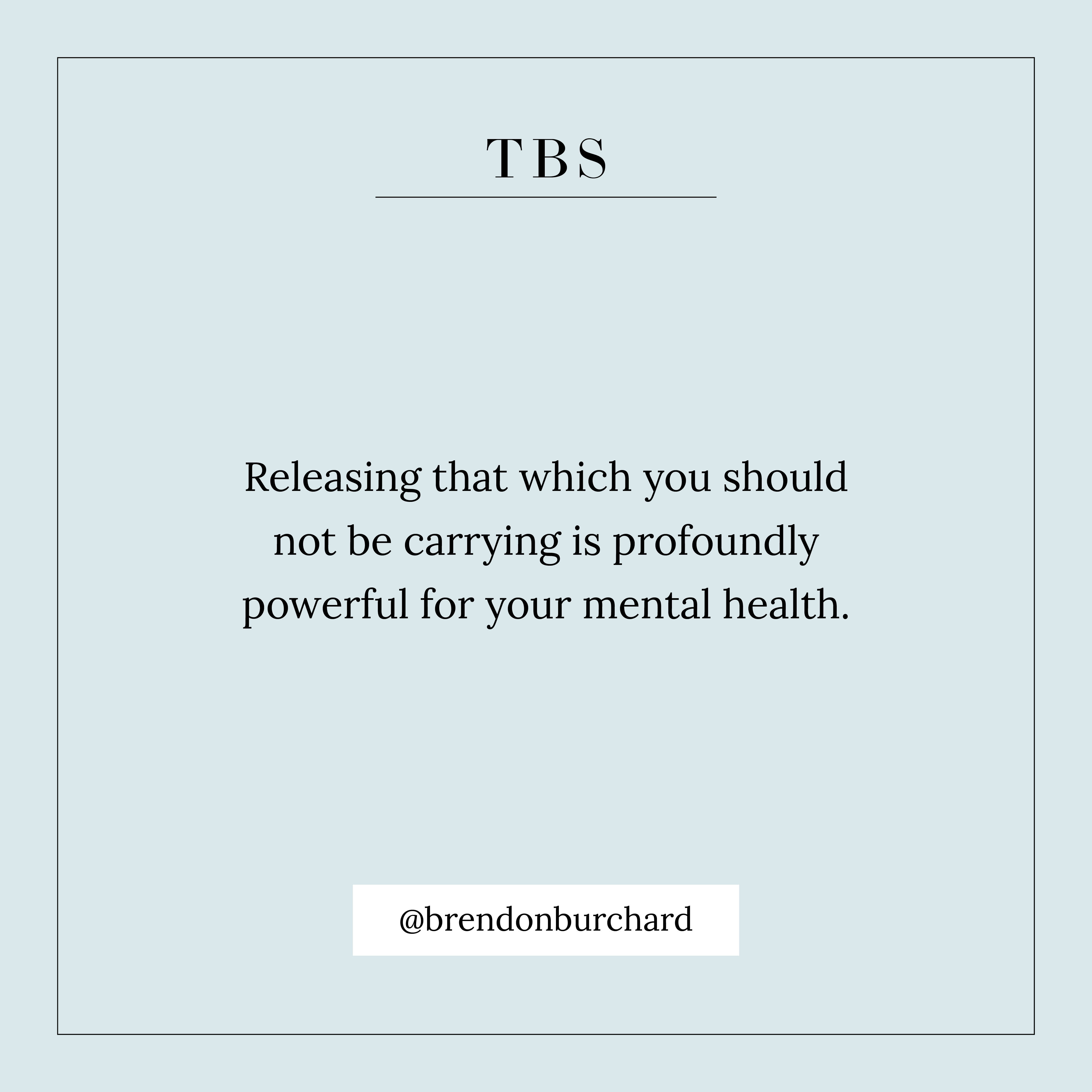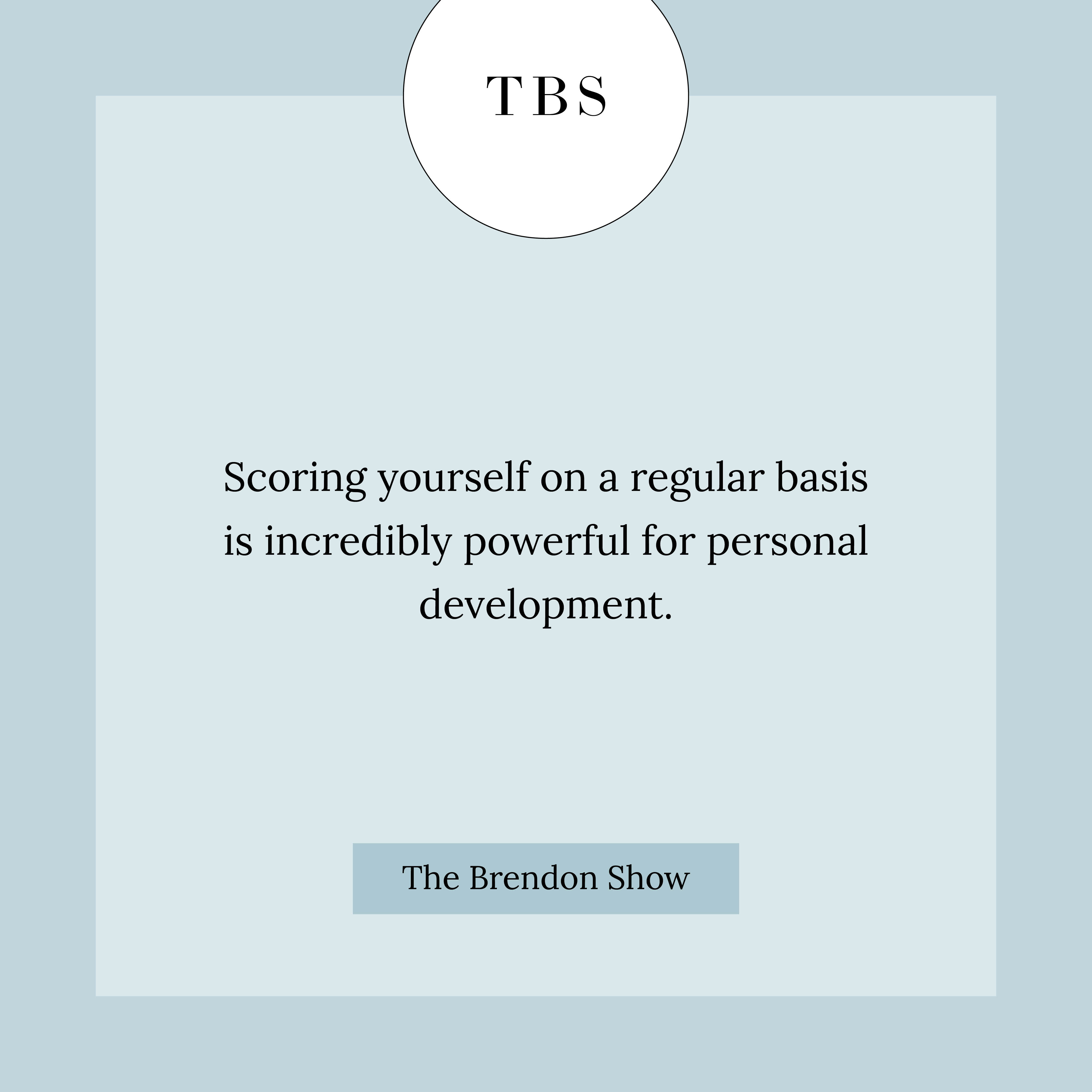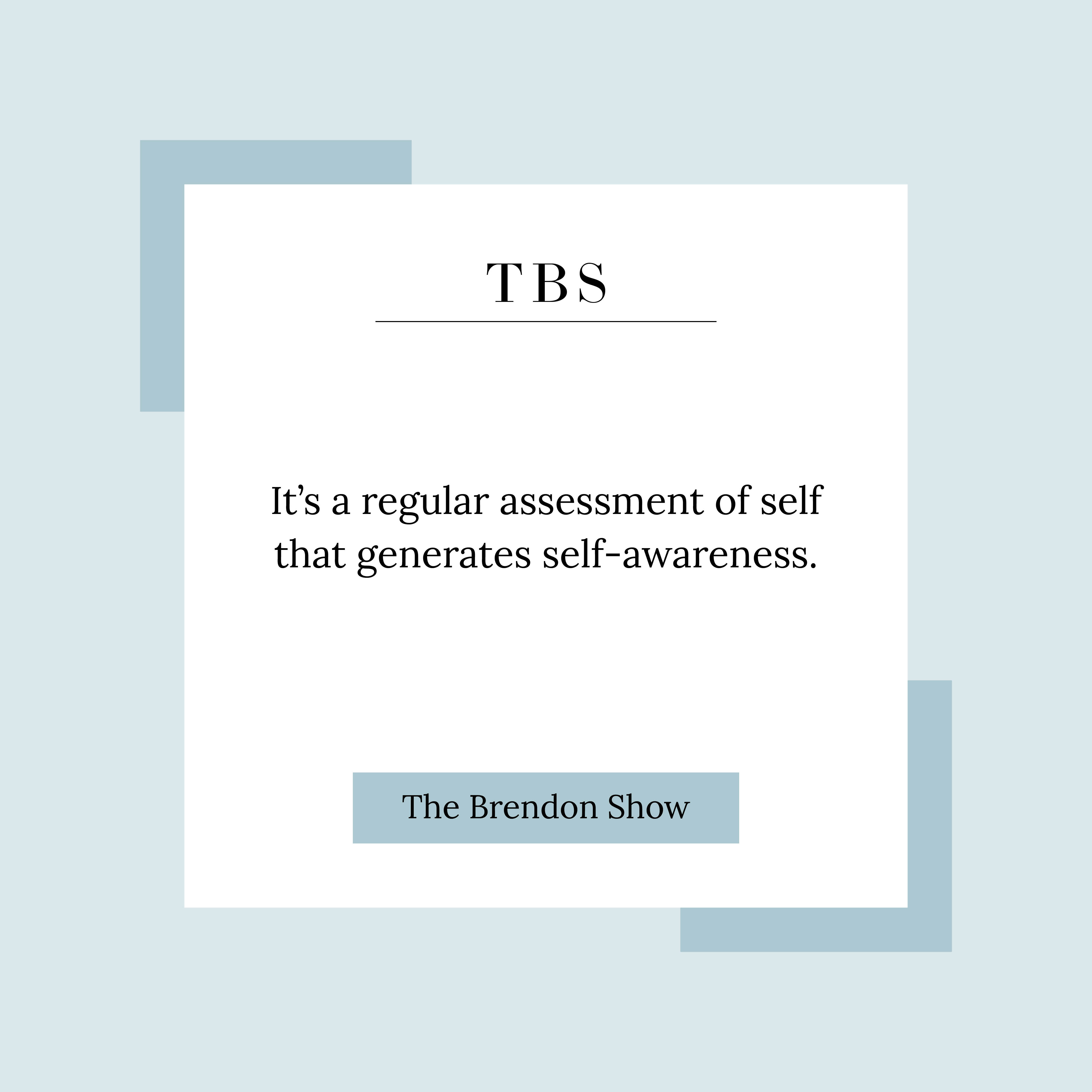 FULL TRANSCRIPT
[The following is the full transcript of this episode of The Brendon Show. Please note that this episode, like all TBS episodes, features Brendon speaking extemporaneously–he is unscripted and unedited. Filmed in one take, The Brendon Show has become one of the most viewed unscripted, direct-to-camera self-help series in the history of YouTube. It has also been the #1 Podcast in all of iTunes and is regularly in the top podcasts in Self-Help and Health categories around the globe. Subscribe to the free motivational podcast on iTunes or Stitcher.)
Let's take a quick snapshot. If you think about your health right now, literally today, on a scale of one to 10, how optimized and vibrant is your health? One, is you're dead. So you're probably not a one—dead, okay? Three you're hungover, that's where you're at, but maybe six or seven, you're feeling good. Eight, nine, you're feeling strong, 10, you're like, Brendon, I am optimized, I feel full, vibrant, fully charged.
Where are you? What's your number, one to 10? Think about that for a minute. Now, why is it that number? Why are you there?
If you were like, "Brendon, I'm a five." Why are you at a five? Is there a health issue going on? And if there is, what led to that? What led to how you feel today? What has helped me is that there's this continual awareness and measurement that I'm giving myself, literally for years now; like, where am I? In terms of my vibrancy, my presence, my energy, right now on a scale of one to 10. I ask that question all the time. It's one of my line triggers you guys have heard me teach before. My line trigger is, whenever I step into line, like, if I step into line at Starbucks, I always say, "Okay, what level am I right now?" so those are my physical vibrancy and energy levels. And if I'm a three, or a six, or an eight, I still ask, why? What has led to this? And what could I do to improve it?
Health is everything, so please let's be honest, where are you at? Scale of one to 10 on health.
And also ask, even before I teach mine, what could you do that you already know you could do to optimize your health, to get where you feel better, to take better care of yourself?
Do you need to sleep better, eat better, workout more? You know, be more peaceful, do some meditation, take a walk, try some vitamin D on your body, get away from the blue screen and get out in some sunlight. What do you need to do? You probably know.
So now let's move to productivity. If we thought about your productivity right now, let's say in the realm of the last three weeks, let's be honest, have you been on your A-game in moving your life, your business, forward? Or have you been kind of distracted, sometimes going at it, sometimes not, inconsistent, unsure, and has your uncertainty paralyzed you?
Has your uncertainty about what to do stopped progress? Because it's okay if you don't know every step that you're supposed to do. It's not okay if you stop every time you feel that, right?
There are a ton of things in my life—I don't know what to do, and I'm still bumbling into them, kind of dumb, but optimistic. I'm at least a dumb, enthusiastic person. I'm bumbling into what's next, always. Never stopping, bumbling into what's next. And that's what keeps me so productive.
People are like, "How are you so productive?" It's not that I'm super smart, it's that I'm just bumbling, and I just keep it moving forward, I just keep cranking it, I just keep going, even though sometimes it's a hot mess, or I don't know how it's going to turn out. That's just life guys. So be honest with yourself though. On a scale of one to 10—one you are completely distracted, unaware, getting nothing done, loss of effectiveness totality, right? Or were you a 10, you were on your A-game, you feel like, "Wow, I was setting up the blocks Brendon, knocking those things down, and here we go." Where do you feel like you were in these last three weeks? And then please do the assessment for yourself. Why did you have the level of productivity you had? And what could you do to improve?
Scoring yourself on a regular basis is incredibly powerful for personal development.
You have to pick a topic and score yourself on one to 10.
How's my sleep been lately, one to 10.
Have I been kind enough to my spouse? One to 10.
Have I been a good mom? One to 10.
Have I been good in business? One to 10.
It's a regular assessment of self that generates self-awareness.
The numerics, one to 10, kind of helps us give a better gauge, versus just "how do I feel about it," it's like, "Well no, this is where I'm at." And then you can go, "Why am I there, and what can I do better?"
Number one major strategy in your health and your productivity right now is to realign now. Realign now, for your 3-year plan. What do I mean by that? What I would love for you to do is, you know, sometimes when you talk about people's health, they're so focused on right now, they're dealing with that health issue, we talked about productivity, they're focused on, gees I've got all these things I'm juggling Brendon, which one?
And what I'd love for you to do is remember high performance also comes from the element of strategic thinking and future casting yourself. Thinking out into the future, in three years from today, I would love for you to think about how you want to look and feel physically. What do you want to feel like in terms of your physiology, but your overall health?
Where would you love to be with your overall health, in three years?
But also, in terms of productivity, what would you love to have done? In your notes right now, what would you love to have accomplished, achieved, built, scaled, served, in the next three years? If I know you guys—and I know how high performers, and achievers, and people dedicated to personal development are.
Is it true that throughout this year so far, you've picked up a few obligations that really shouldn't be on your plate, if you're thinking about where you want to be in three years?
What happens is, when we're short-term focused, we fail to set boundaries. When we're short-term focused, "Oh sure I'll help you with that"—people pleasers, any people pleasers out there? You're like, "Oh yeah, I'll help you, I'll do it." And all of a sudden you are loaded up with everybody else's obligations.
You are loaded up with everybody else's needs, and desires, and their dreams, and all of a sudden you realize you are carrying the weight of the world, and not doing your world. You're carrying the weight of everybody else's obligations and needs, and you're not even living your life. And when I say realign, I mean literally know what you need to stop, release, get rid of.
And know what you need to start, but we can't talk about high performance without talking about the future, and so we must put you, future-cast you, three years from now minimum, some of you, if you've already done that activity, go five years, go a decade. Where do you want to be? And what must you release right now? 'Cause when you release it now, a beautiful thing happens:
Releasing that which you should not be carrying is profoundly powerful for your mental health.