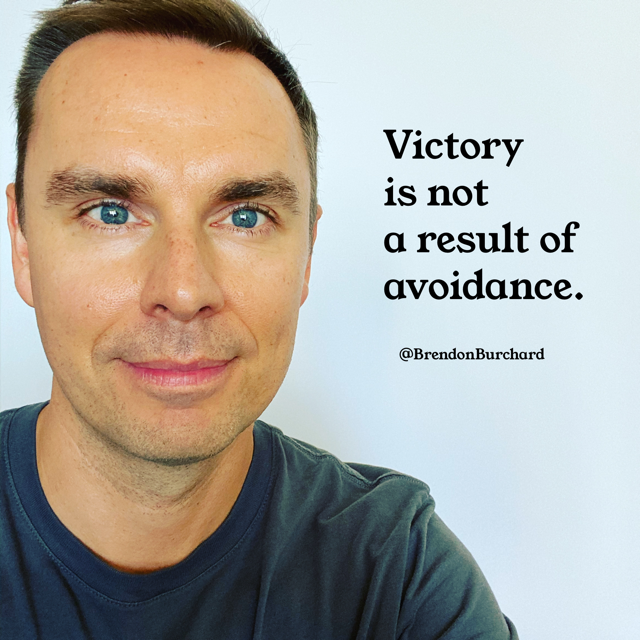 Friends,
Below is a *starter list* of resources for learning about these contemporary events and historical injustice. Please feel free to email us suggestions at support@brendon.com, as this list is by no means comprehensive to all the sides or issues.
TAKE COURSES:
TED Talks. 
An entire library of the best minds talking about racism and reform. Click here..
Commune FREE Social Impact COURSES!
Brendon is an investor in Commune, a company dedicated to social impact and wellness. He's arranged to have 3 of our social impact courses unlocked for you, for free here.
READ BOOKS
These are books that positively impacted Brendon's life but is not comprehensive, so please feel free to email us further recommendations at support@Brendon.com. Please note, the links below may be affiliate links, which we are only using here to help us track what's popular on this topic and what's purchased, so that we know what future content to discuss on this topic, including potential podcast or social media guests. Any affiliate commissions generated from this page will be donated to the NAACP.
The Long Walk to Freedom by Nelson Mandela
A Testament of Hope: The Essential Writings and Speeches by Dr. Martin Luther King Jr.
Why We Can't Wait by Dr. Martin Luther King Jr.
Where Do We Go from Here by Dr. Martin Luther King Jr.
Frederick Douglass: The Prophet of Freedom by David Blight
Up from Slavery by Booker T. Washington
The Fire Next Time by James Baldwin
James Baldwin: Collected Essays edited by Toni Morrison
Just Mercy by Bryan Stevenson
Tears We Cannot Stop by Michael Eric Dyson
So You Want to Talk About Race by Ijeoma Oluo
Stamped from the Beginning: The Definitive History of Racist Ideas in America by Ibram X. Kendi
How to Be an Antiracist by Ibram X. Kendi
I Know Why the Caged Bird Sings by Maya Angelou.
White Fragility by Robin diAngelo
Eloquent Rage by Brittney Cooper
The Bluest Eye by Toni Morrison
It's Time to Talk (and Listen): How to Have Constructive Conversations About Race, Class, Sexuality, Ability & Gender in a Polarized World by Anatasia S. Kim.
A Language of Healing for a Polarized Nation: Creating safe environments for conversations about race, politics, sexuality, and religion by Wayne Jacobsen
The Inner Work of Racial Justice by Rhonda V. Magee
The New Jim Crow: Mass Incarceration in the Age of Colorblindness by Michelle Alexander
And any of these HUNDREDS OF other recommendations on Divided No Longer.
For parents, teachers,  and administrators, check out this resource list from Harvard.
WATCH DOCS:
"

Eyes on the Prize

," (you can read the entire transcripts of that show 

here, the last half of which helps understand the underpinnings of current rights).


"13th" on Netflix. 



26

 Mini-Films for Exploring Race, Bias and Identity With Students 

on NYT.


Selma (the movie) on multiple streaming platforms.


When They See Us on Netflix.
HAVE DIFFICULT CONVERSATIONS
Here's a few articles:
https://rides.gse.harvard.edu/discussing-race-difficult-conversations
https://www.smithsonianmag.com/smithsonian-institution/how-have-tough-conversation-about-race-racism-and-racial-identity-180975034/
https://hbr.org/2019/01/4-things-to-do-before-a-tough-conversation
https://www.psychologytoday.com/us/blog/some-assembly-required/201703/how-have-difficult-conversations
https://www.forbes.com/sites/ashiraprossack1/2018/10/28/how-to-have-difficult-conversations-at-work/#3519c81e10b7
https://files.eric.ed.gov/fulltext/EJ1174512.pdf
LISTEN 
READ RELEVANT ARTICLES AND ACADEMIC WORKS
Harvard's Advancing Black Lives 5-Part Series.
Policing Policy Ideas from CivilRights.org.
The Science of Justice: Race, Arrests, and Police Use of Force.
For the more academic minded:
Adams, M. (Ed.). (2000). Readings for diversity and social justice. Psychology Press.
Feagin, J. (2013). Systemic racism: A theory of oppression. Routledge.
Johnson, A. G. (2001). Power, privilege, and difference. Mountain View, CA: Mayfield.
Lau, M. Y., & Williams, C. D. (2010). Microaggressionsresearch: Methodological review and recommendations. In: D. W. Sue (Ed.). Microaggressions and marginality: Manifestation, dynamics and impact (pp. 313–336). New York, NY: Wiley
Ross, L. (2016). Blackballed: The Black and White Politics of Race on America's Campuses. Macmillan.
Sue, D. W. (2003). Overcoming our racism: The journey to liberation. John Wiley & Sons.
Race Lessons: Using Inquiry to Teach About Race in Social Studiesedited by Prentice T. Chandler, Todd S. Hawley (2017)
Courageous Conversations About Race: A Field Guide for Achieving Equity in Schoolsby Glenn E. Singleton
FOLLOW
Don't look for simply popular people to follow. Consume the research and resources above, then follow those authors and contributors YOU relate with and admire.
SUPPORT
This impressive article has over 100 groups, nonprofits, funds, and memorials you can support financially.