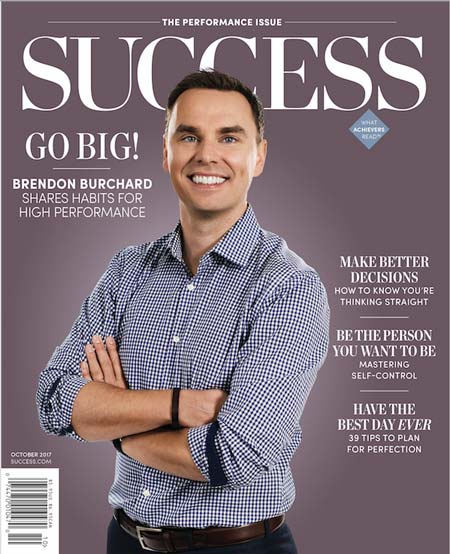 Brendon Burchard's High Performance Habits
After studying the research on more than 2 million people, the best-selling author shares the secrets behind improving every aspect of your life. 
Story  by Amy Anderson. Article published as the cover feature of Success Magazine, October 2017.
Brendon Burchard is the goofiest dancer you've ever seen. He gallops onto the stage, his knees flying up as he hops, skips and claps his hands like he's just won the lottery.
While he dances,