SUMMARY
"Re-engage the day with full presence and full challenge of yourself."
Do you find yourself constantly bored? You know your mission, you know what you want to do, and what you need to do to make the magic happen, but you just find yourself bored? Follow the training below to learn how to be fully present every moment of the day, focus on your relationships, and use your time wisely to serve your mission.
"Your relationships are the greatest fountainhead for all of life's vibrancy."
Watch the video to get the full training.
If you're passing too much time aimlessly scrolling on your phone or watching TV, it's time to re-engage with your day. It's time to recapture the magic and meaning of your mission and let that fuel every action of your day.
To beat boredom once and for all, complete the worksheet for this training here.
Already have the High Performance Planner and CRUSHING each and every day? Let's celebrate you! Take a photo with your planner and use #HPXlife or #TeamHPX.
HOT NEWS & DEALS!
My blog readers get a complimentary copy of my new book High Performance Habits, while supplies last! I bought 1000 for you – so no charge for the book itself – but I do ask you pay your shipping. While supplies last. Get yours here.

My blog readers also get an exclusive $10 trial to access ALL my personal development courses! Click here for the $10 trial. Students call it "the Netflix of Personal Development." You'll call it the curriculum that changed your life forever!

This is the 2-in-1 planner and journal achievers use to win the day and accelerate long-term success. Get yours here (while supplies last)!
DID YOU KNOW?
I give weekly prizes, gratitude and shout-outs to our students, so post a screenshot or video on Instagram and use #TheBrendonShow! I can't wait to hear your thoughts about this episode!
RELATED POSTS

How to Visualize and Manifest Bigger Dreams
How to Find Inspiration
Nurturing Great Relationships
How to Reignite Your Life
How to Motivate Others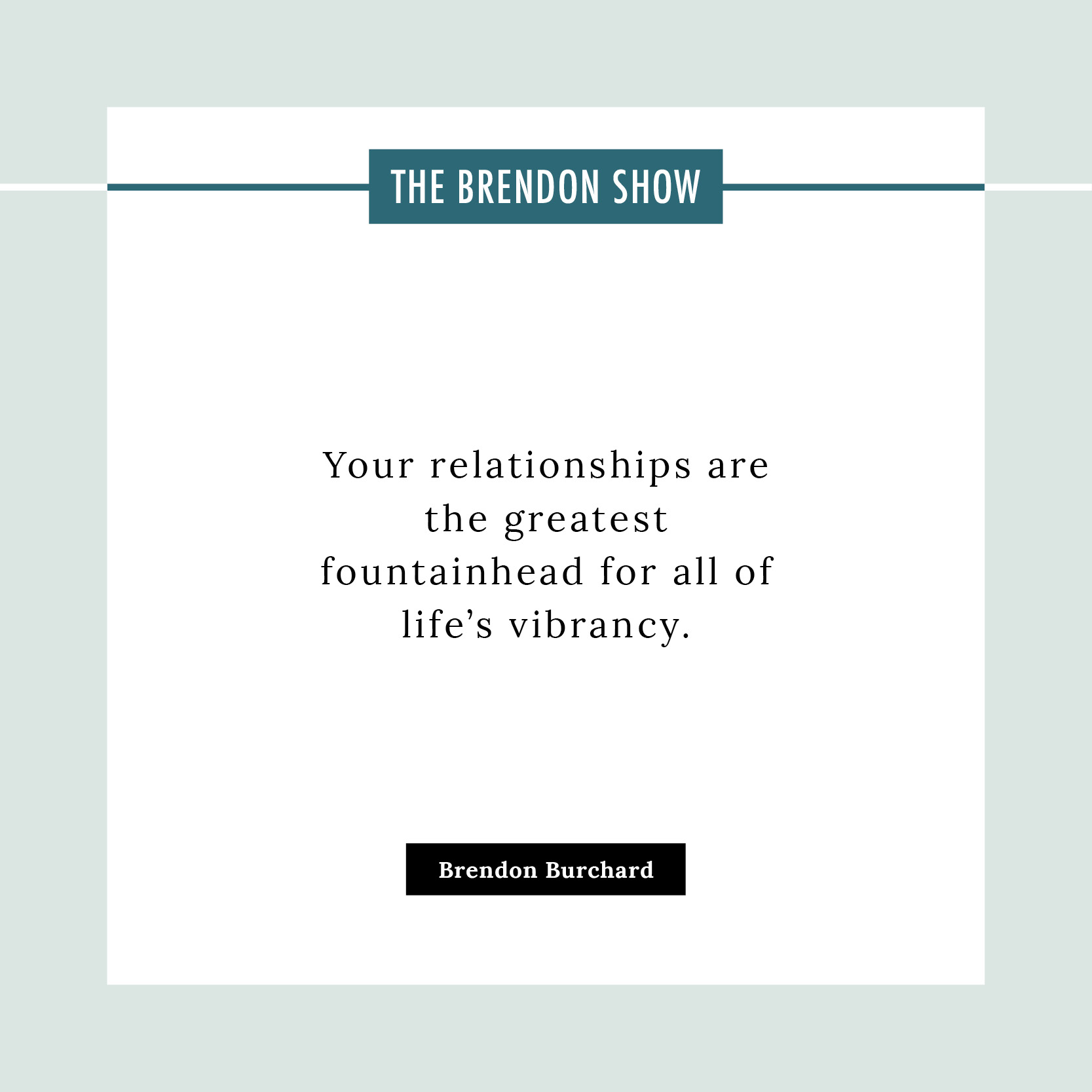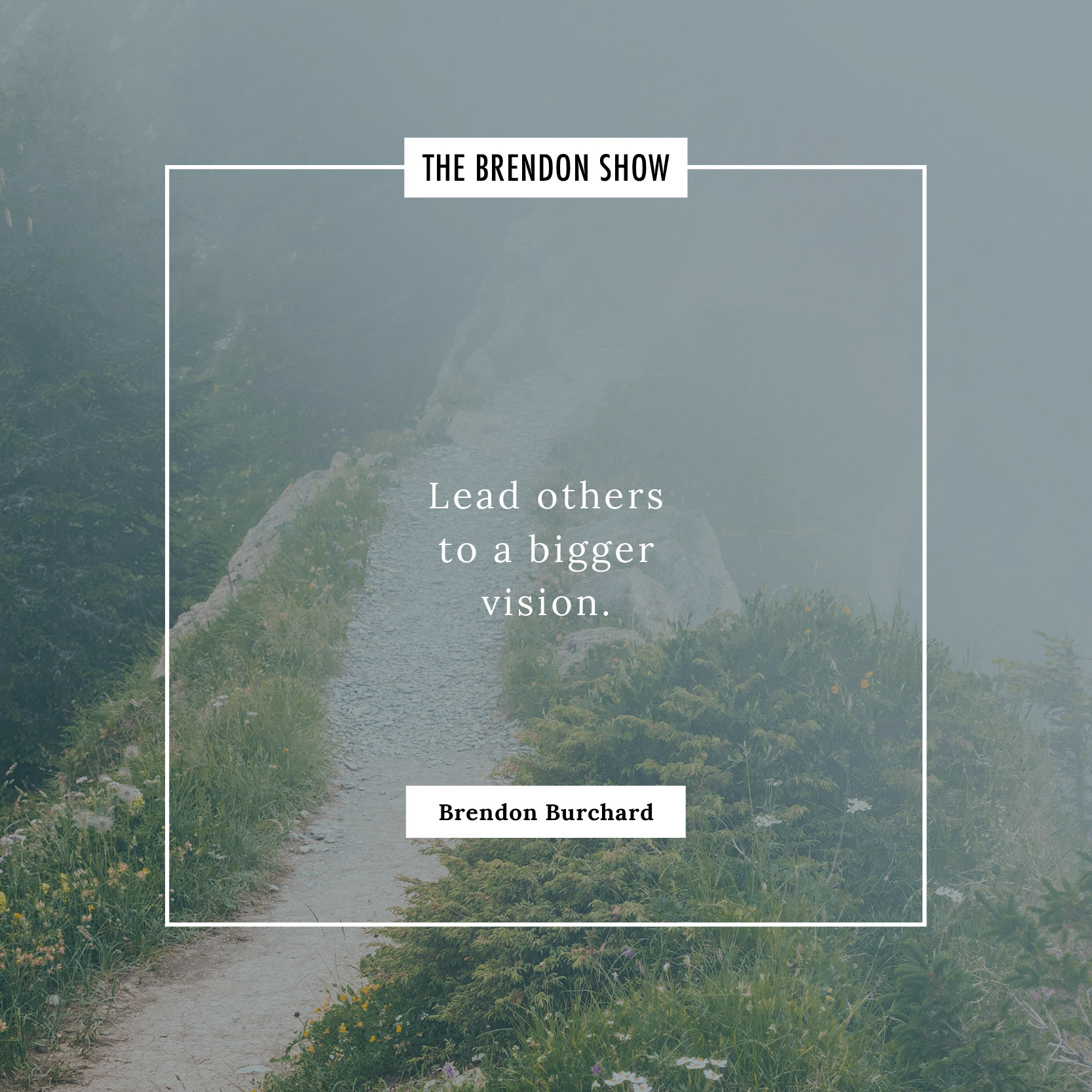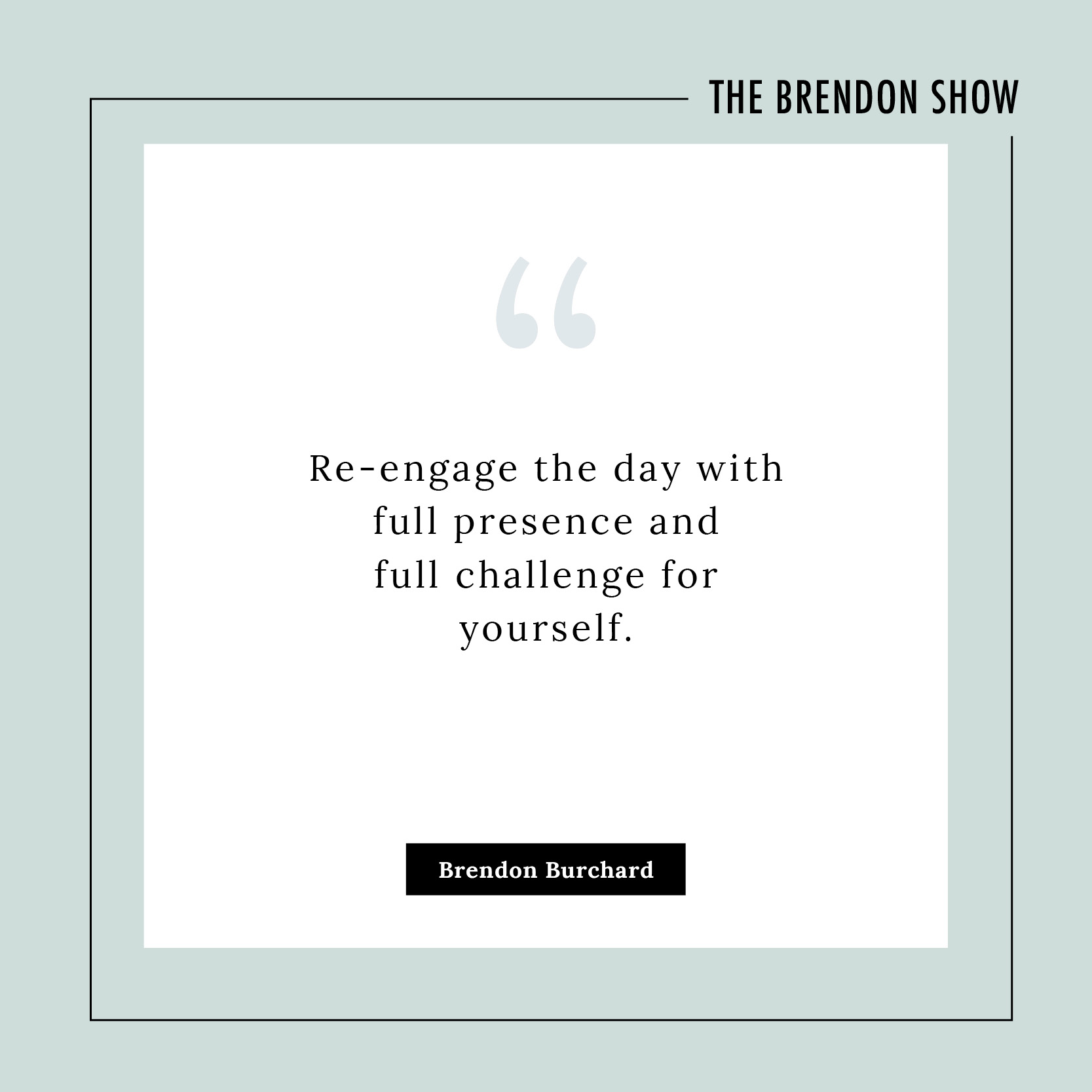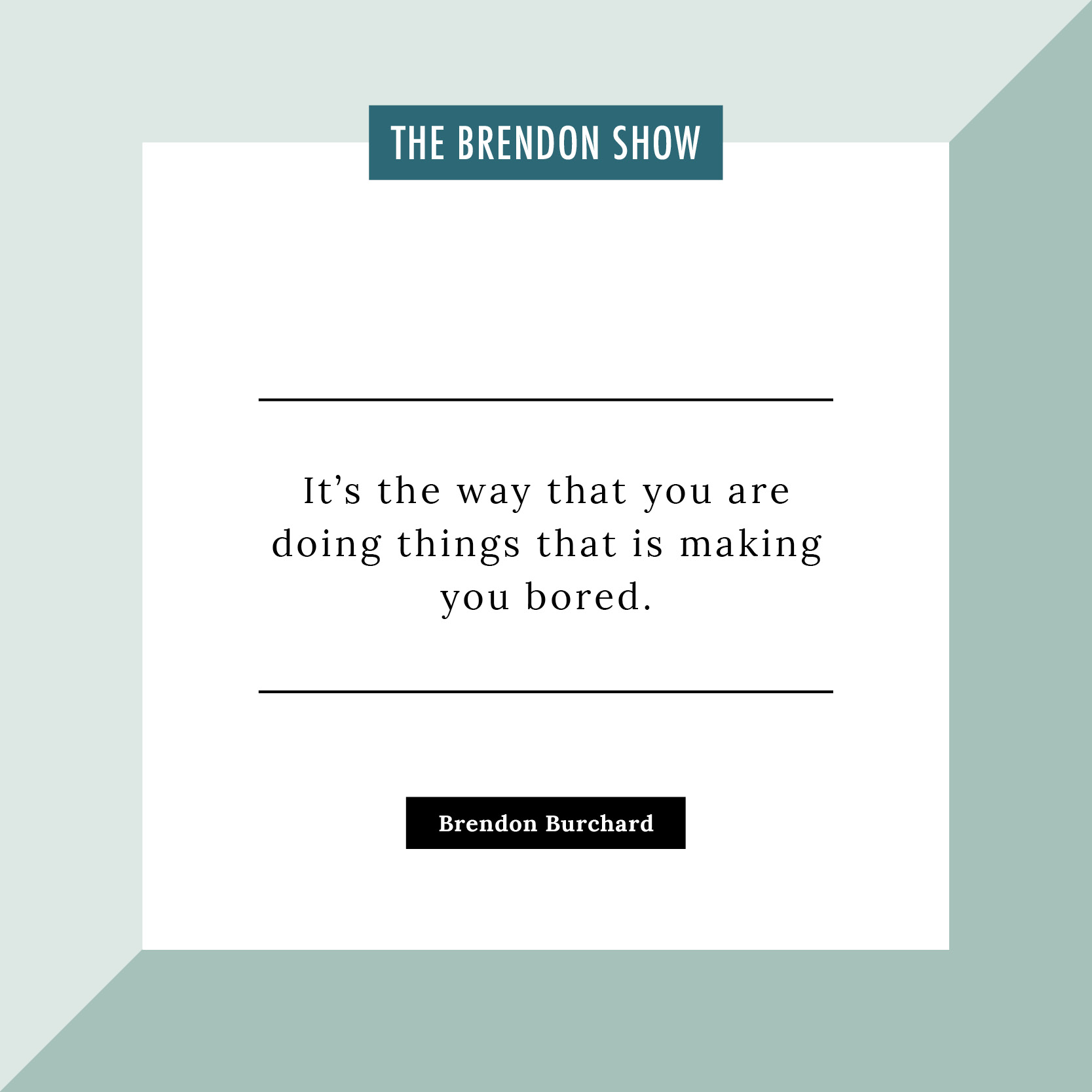 FULL TRANSCRIPT
[The following is the full transcript of this episode of The Brendon Show. Please note that this episode, like all TBS episodes, features Brendon speaking extemporaneously–he is unscripted and unedited. Filmed in one take, The Brendon Show has become one of the most viewed unscripted, direct-to-camera self-help series in the history of YouTube. It has also been the #1 Podcast in all of iTunes and is regularly in the top podcasts in Self-Help and Health categories around the globe. Subscribe to the free motivational podcast on iTunes or Stitcher.)
Hey everybody, it's Brendon. You've submitted this question about what to do when you're bored to death. You know you've got some goals, you know you want to improve your life, you want to make the magic happen, but you find yourself bored over and over again. You're bored during the weekday, you're bored during the weekend, and there's all this opportunity, all these things to look and learn and participate with, but you're bored and it keeps happening and you don't know what to do about that.
Well first, don't hate yourself for that because I know how that can feel. You're like, "Oh my God, there are so many great things in the world and there are so many problems and I'm bored. What a jerk I am." I don't want you to feel like that because believe it or not, everybody gets bored at times. So don't take it as some existential threat, like, "Oh my God, my life must suck!" or "I don't know what's going on!" We just have to refocus you, realign you, and change some of the ways you're showing up in your life, in your career, and in your relationships. It's something you can totally fix. So, today we're going to talk about four things you can do to overcome boredom on a consistent basis so you're not just going through the motions in life.
1. Be More Present and Engaged
Tactic number one is you have to challenge yourself to show up in everything you do with way more presence and engagement. See, boredom isn't always about this long-term thing where you don't have a purpose or a goal. It's that you're allowing yourself to just go through the motions each day. You know, one of you wrote in a comment here on YouTube saying, "Well Brendon, I have a lot of things that I'm doing so it's not like I'm bored, but I feel bored."
Even though you're doing a lot of things, it's the way that you are doing things that is making you bored.
You're not fully engaging it. So yes, you're busy, but by the end of the day when you look back and you say, "Did I give my all today?" you didn't. You just went through the motions. And if you go through the motions, even if you're busy day after day, week after week, month after month, year after year, all of a sudden you're just totally bored. I mean emotionally, mentally, and spiritually, even though there were good things for you to do.
So my first strategy for you is re-engage the day with full presence and full challenge of yourself.
Give yourself those little challenges as you're going through the day to stay present, stay engaged, and stay in the moment because that's super hard.
You know I'm shooting back here right now and I'm having a crazy day. There are so many things going on today in Puerto Rico, but as I'm filming this with you right now, I'm like, "How do I get here?" Because by getting here and being fully present with you it's how, after all these years of shooting for you, I've never gotten bored. I challenge myself to be in the moment when I'm filming for you. If I just came up here and started spouting my stuff and I wasn't really here, if I didn't feel that emotional and mental connection with you, this wouldn't work.
So, think about that. So many people could shoot a million videos but be bored throughout them. I'm always going to get here, be energized, and serve people well. That's a presence challenge for myself. Right? That's how I overcome this idea where people think creators get bored at some point. I haven't been bored and I've been doing this for 18 years.
So I want you to really engage yourself in whatever you're doing. If you're washing dishes, feel the dish as you're washing the dishes, and challenge yourself to wash them faster so you can go do something else. Just challenge yourself and re- engage, it will really change your life.
2. Go Outside of Yourself
The second big idea is if you're bored, go outside of yourself. The best way to do that is with friends, family, your partner, or your spouse. Ask them about what their goals are and where they want to go in the world. Ask them what they want achieved this week, this month, and turn your attention to service, planning with them, and helping them. Maybe you are bored with what you've got going on because you've been doing it for so long. Now, you're going to show up differently. Also, if you ask other people, "What're you trying to do?" and you find out what they're trying to do and you say, "Let me help you with that a little bit." It's in that service that will re-energize your heart and your spirit. And people miss that all the time.
People are married or have long-term relationships and what they end up doing is just going through the motions with their relationships too. They don't even know what their partner likes, so they don't engage that and now that relationship becomes boring because you're mutually not trying to do something together. Explore new restaurants, travel to new places, try new things, go for new walks in different parts of town. Try to help each other achieve each other's goals.
Your relationships are the greatest fountainhead for all of life's vibrancy.
So if you're bored, re-engage by going way deep in those relationships. That will change things for you.
3. Re-Engage in Your Learning Journey
Third big idea is you've got to re-engage in your learning journey. When people are bored, they turn on the TV and start randomly flipping through channels. Instead if you're bored, ask yourself, "What are the long-term skills I need to develop? What would I love to learn about this part of the world or that part of the world, or this idea or this strategy or this skillset or this business idea?"
Instead of going to television, go to the bookstore. Get some books. Get some biographies. If you're not a reader, then find some podcast that you can listen to that will re-engage your learning journey. Watch some videos on TED, watch some videos on YouTube. Watch some videos that aren't casual browsing, but are rather very directed towards helping you develop. Engage with personal development and professional development again and say, "Oh, I'm going to really learn about this thing my body and my mind gets enthusiastic about." I've never met somebody who gets bored learning about something they care about. You might get bored with the way you're doing it, but now when you really re-engage and you challenge yourself, that will make a big difference.
For example, right now I'm trying to learn another language. One way I was going through it is I had an app and it was boring as hell to me. It just wasn't my thing, but the outcome of learning another language is exciting to me. It was the method I was going about that was not working for me. So what did I do instead? I said, "You know what, I like people. I want to learn how to do this, so let me change it up." So I got a Skype tutor. They talk to me in the other language and they help me with my words. Now it feels like, again, that second strategy I told you about—there's a relationship engagement there and now it's fun for me.
So you have to find the method that's fun for you to learn. If you aren't learning right now, I guarantee you're bored and not setting yourself up for more success at the next level.
So what happens is if you trip into the next level or you show up there but you haven't prepared yourself, now not only are you bored, you're also going to be stressed out of your mind. You must re-engage your learning journey. I want to see on your calendar what you want to learn and specific times that you're working towards learning. If you do it in the right way, you won't be bored.
4. Be a Leader for Your Life
Last big idea here is leadership. You've got to take the mantle of leadership in whatever you are doing in your life. You might not accept it yet, maybe you haven't owned it yet, but you're leading the kids, you are leading your peers at school, you are leading the people at work.
People are often bored because they're in their own head. They're not someone saying, "You know what, I'm a role model. People are paying attention to me. I want the kids to see a fully vitalized mom. I want my team to see me have the best attitude here. I want other people to see me following my dreams so I'm going to work hard for that." They're not aware of others. And they're not aware that you are a role model, good or bad. If you really want to get out of boredom, start leading people. Start defining a bigger vision with other people. Start setting bigger goals for your teams, for your family, and for other people. Start talking about those goals all the time. What do they really want? How are they working towards it? Cheer them on. Empower them. Inspire them. Give them tools.
Lead other people to a bigger vision. This comes back to you also leading yourself. You've got to re-engage yourself in a different way to avoid boredom. You've got to paint a big vision.
I remember maybe four or five years ago in my own career where we hit way bigger goals than I ever wanted in my entire life and everything was going great and so what did I do? I said, "You know what? If I just accept where I'm at right here, I can be happy, I can be satisfied, I can be fulfilled. However, in three or four years I'm going to end up bored. I'd better take on something big right now. I'd better decide instead of just doing my things, I'm going to start a movement."
And so I said I'm going to start a movement around this topic of high performance, about pushing ourselves to reach the next level of success. Re-engaging in life in a different way. I'm going to do some research. I'm going to roll out some new brands and roll out some new events and courses. I'm going to start a movement around this topic of high performance because nobody had owned it yet. I'm going to take that and I'm going to own that out in the world.
And it's been a great challenge for me to lead this movement of high performance. If I just kept saying, "Well, I'll just teach personal development all the time," but I didn't decide to make it a bigger community thing, a bigger movement thing, I'd been bored by now.
I took the mantle of leadership. Even though it's hard, even though I don't know what I'm doing sometimes, even though I got to build a bigger team and get a bigger office and do all these big challenging things, that's the changing of the game. When you accept the mantle of leadership. When you take it on your shoulders.
So I hope this has served you. It's okay that you get bored sometimes, but if you're bored consistently, we have a problem. There are so many things that you can engage with. Your relationships. Your learning. The people that you lead. How you meet this very exact moment that can change your life, give you back that full charge, and put you on the path to high performance.