SUMMARY
"When you have greater self-worth and self-respect from progressing towards things that matter to you, you are more well."

Could you use a better wellness routine? Here are 3 simple steps to feeling fulfilled and GOOD about yourself again!

"If you are meandering your whole life, it's hard to feel fulfilled."

Optimize your potential and remind yourself of how capable you are with today's training!

Watch the video to get the full training.
Already have the High Performance Planner and CRUSHING each and every day? Let's celebrate you! Take a photo with your planner and use #HPXlife or #TeamHPX.
HOT NEWS & DEALS!
If you want to level up personally and professionally, High Performance System is the resource you need. The High Performance System will guide you through developing and implementing the 6 science-backed habits that will move the needle from ordinary to extraordinary. Develop the habits that lead to long-term success, positive relationships, and healthy well-being! Get the High Performance System!

Make self-improvement a way of life and get the GrowthDay app! GrowthDay features all your personal development tools, coaching and community in one place. Write your journal, track your habits, take wellness challenges, watch live influencers teaching new life strategies, and join a global community of positive and supportive high achievers excited to improve their lives! Get the app on Apple app store here. Get on Android here. Get desktop here.
DID YOU KNOW?
I give weekly prizes, gratitude and shout-outs to our students, so post a screenshot or video on Instagram and use #TheBrendonShow! I can't wait to hear your thoughts about this episode!
RELATED POSTS

Tips for Developing Close Relationships
Foster and Regrow Your Energy
How to Find Your Purpose
How to Build Resilience in Tough Times
How to Face Your Fears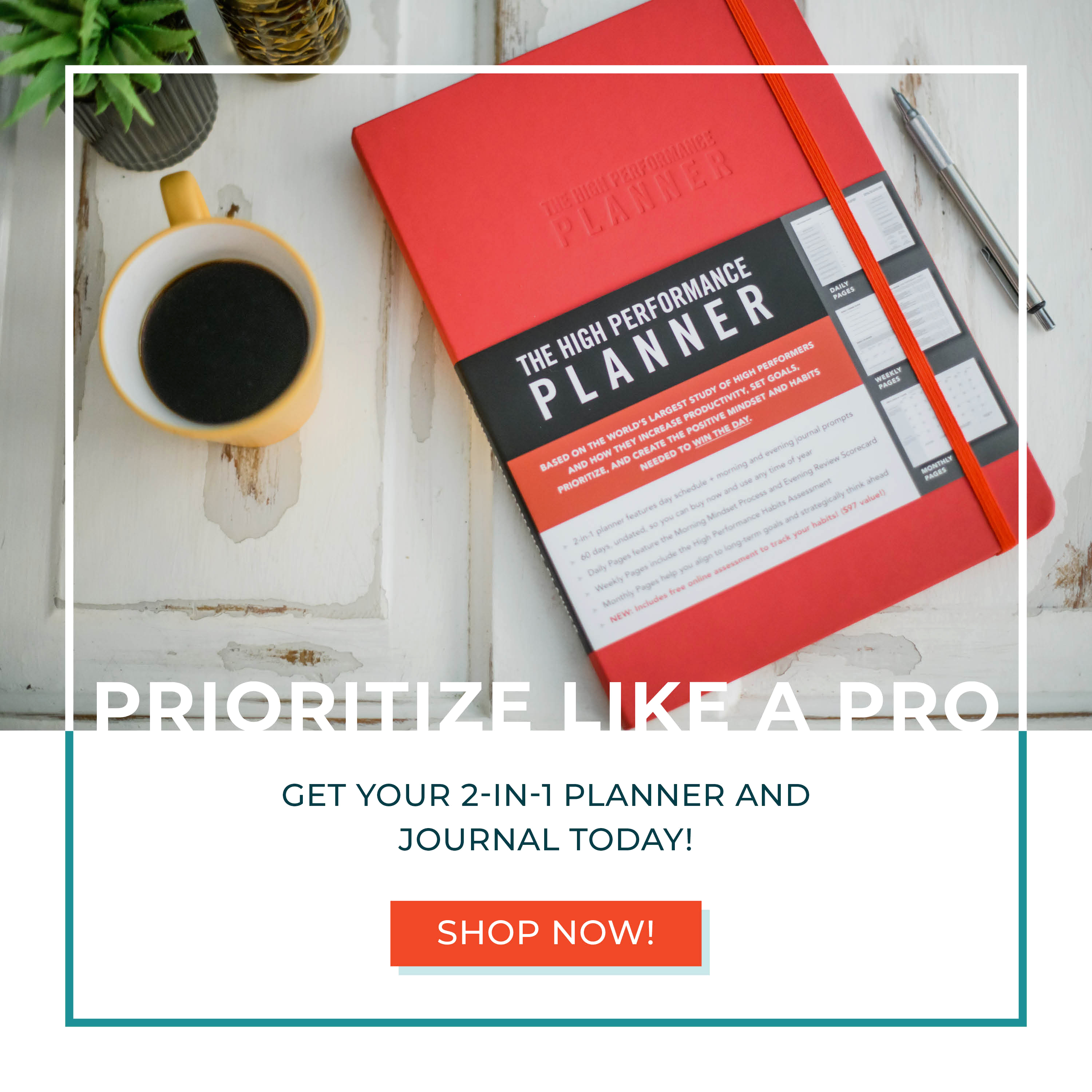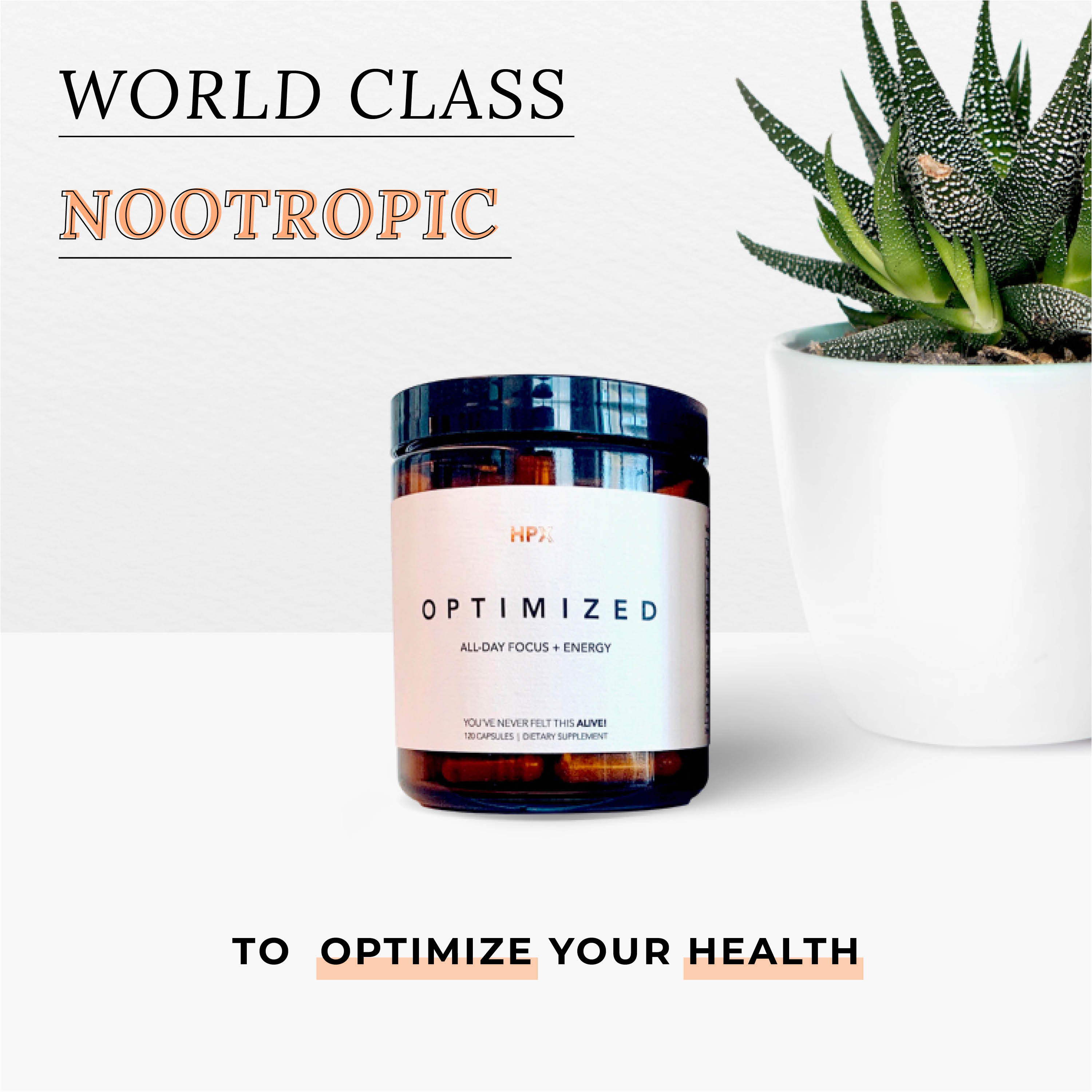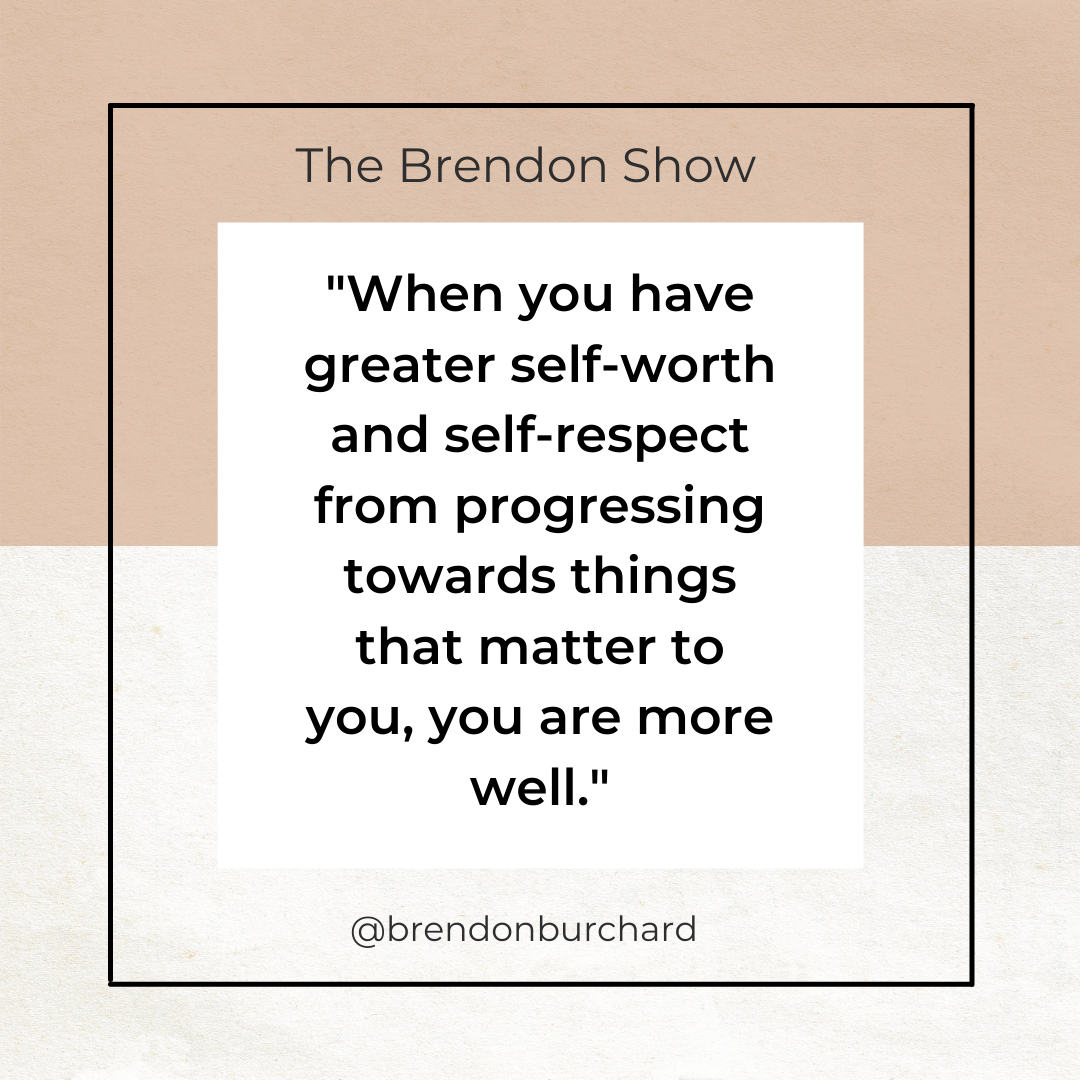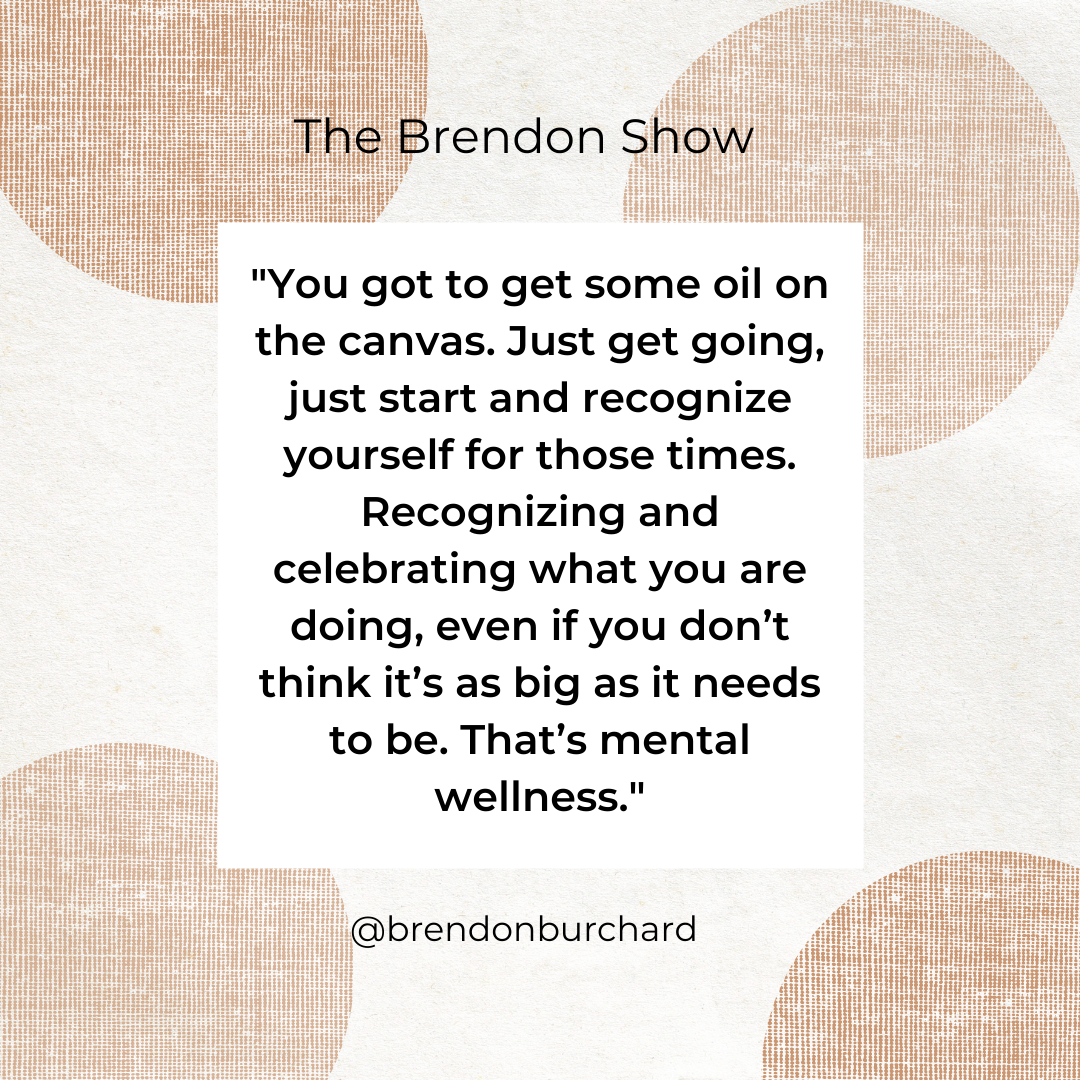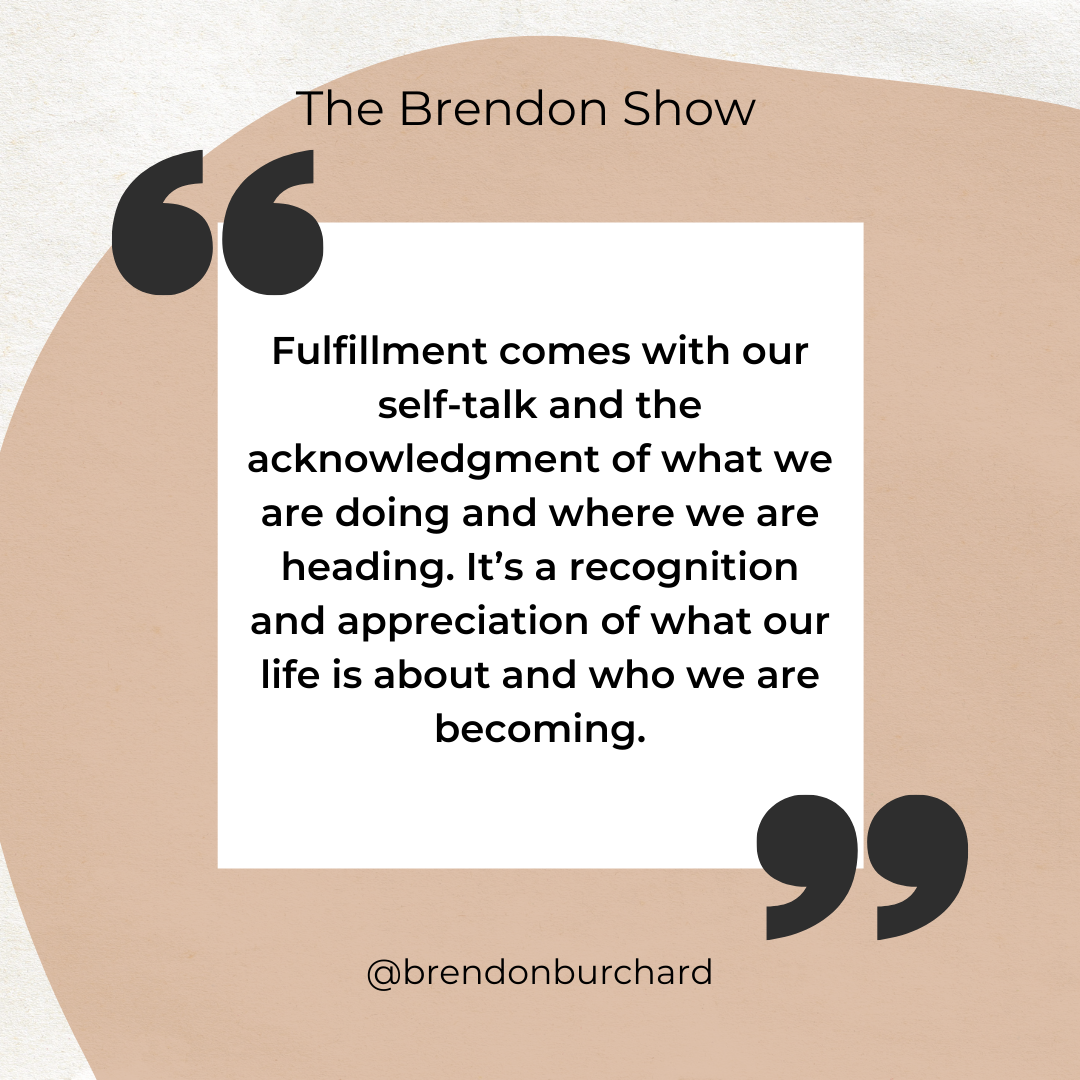 FULL TRANSCRIPT
[The following is the full transcript of this episode of The Brendon Show. Please note that this episode, like all TBS episodes, features Brendon speaking extemporaneously–he is unscripted and unedited. Filmed in one take, The Brendon Show has become one of the most viewed unscripted, direct-to-camera self-help series in the history of YouTube. It has also been the #1 Podcast in all of iTunes and is regularly in the top podcasts in Self-Help and Health categories around the globe. Subscribe to the free motivational podcast on iTunes or Stitcher.)
The secret to my wellness routines is meaningful days and pursuits. Meaningful days and pursuits. Wellness to me cannot exist separate from meaning and fulfillment. I could be super healthy and fit. I can be resilient as heck. I can release all the tension in my body, but if I don't feel like the day, or the series of days had some meaning or some magic to them, but if I didn't feel fulfilled with the efforts I was putting in—even if that meant taking care of the home, taking care of the family, if that meant doing my art or building my business, if it doesn't feel like it matters and I don't force myself, please listen, I don't force myself to feel fulfilled just like I don't force myself to feel grateful, then I started going through the motions.
And once I started going through the motions, it all blurs, none of that means anything and I become unhealthy. My thoughts go into pessimism. My thoughts go into discontent. My thoughts go into discontent and pessimism and negativity and then blurriness and boredom. And so what I have to do—I have to force myself to be fulfilled. At the end of every day, I'm like, "Okay what can I be happy about today? Okay, I didn't get as far as I wanted to go. I still have a huge to-do list for tomorrow. And for the next five years, what did I do today? One little step. I can just have a little bit of celebration, a little fulfillment from at least you tried. At least you move the thing forward. Give yourself a little credit today, Brendon, feel a little fulfilled, even though you're behind." I literally say those words to myself.
1. Celebrate What You HAVE Done
So I'm not preaching to you. That's the practice. Your self-talk about meaning and fulfillment is an advanced practice. At the end of the day are you noting mentally and physically and verbally in your mind what you saw that you're fulfilled by and you feel good about, even if you're still behind, even if it didn't go right? I'll honor myself. You were in motion Brendon, you tried, you know what? You had those 40 items. You did two of them. Those two they're really going to matter towards the next couple of years. Okay, you need to move that ball forward.
Your discontent with how far you've come is stealing your sense of meaning and fulfillment. You don't think you've progressed far enough. So you disliked yourself. You question your skills or you hate yourself. When we feel that we're never enough, does that sound like wellness? When we feel like we never give ourselves credit, nothing's ever good enough—does that feel good? It feels terrible. A lot of people are literally emotionally and mentally unwell because they just don't stop at the end of the day and go, "What did I do? Where am I headed? What can I be fulfilled about? What meaningful thing happened today?" Even if you know what happened today that you're fulfilled by—you made the kids a good lunch. You know what you're fulfilled by? You're making your house a little more like you like it. You know what you're fulfilled by? Oh, you were kind to that person. Or you took that call. You answered that text. Oh, you know you're fulfilled by—you finished the presentation, you got the video up, you did the launch.
2. Don't Blame What You're Doing
If you don't feel fulfilled on a consistent basis don't blame what you're doing. I'll say it again, if you don't feel fulfilled on a consistent basis, don't blame what you're doing. I've been in the job to find the purpose. Like it's that old thing in that was the man Buddhism carry the pale, man. You got to be able to carry the pale, wash the dishes, live a normal life and feel fulfilled by it. Fulfillment doesn't come with the private jet. I don't know a lot of people with them. They're unhappy.
Fulfillment comes with our self-talk and the acknowledgement of what we are doing and where we are heading. It's a recognition and appreciation of what our life is about and who we are becoming.
Not just, "am I doing the perfect thing?" And so what's your fulfillment practice? How do you make yourself satisfied and fulfilled with life? Have you ever given yourself that gift? Have you ever given yourself that gift on a daily basis or does it come every 10 years when you achieve something? Hopefully I know a lot of people that live a long time, still chasing fulfillment as if it will happen to them versus a decision one day to speak to themselves differently.
You want more fulfillment at work? Speak to yourself differently about the actions going on at work, give yourself credit, recognize the momentum. Honor your efforts. Honor the efforts of other people.
Recognize the ripple effect of what's going to happen. Like the ripple effect of my career. I have no idea, but every day, every day I feel fulfilled by it. I did one more thing today. I'm going to feel fulfilled at the end of this day even though I've already thought of 40 things I haven't said to you that I think I should say to you. I'm going to just be fulfilled with the session today. Put the stone in the water. The ripple effect will happen. Didn't get the stone exactly where I wanted it. Stone got in the water. You have to make a masterpiece every day.
You got to get some oil on the canvas. Just get going, just start and recognize yourself for those times. Recognizing and celebrating what you are doing, even if you don't think it's as big as it needs to be. That's mental wellness.
3. Have a Schedule and a Plan
I'll share something else that really helps me with this. And this is so key, meaningful days and pursuits for me. I know this is going to bore you all to death, but for me, these meaningful days and pursuits come from having a schedule and a plan.
I have to, because when we feel like we have momentum behind us, we do feel better. My wellness comes from a sense of progress and fulfillment in my life but those things don't come from just showing up.
And self-talk, they also come from knocking stuff off the list and blocking time when I have a series of weeks or months of empty time on my calendar.
I believe that if you are meandering your whole life it's hard to feel fulfilled.
And often people, even if they're doing good work they don't feel they're optimizing their potential. And the truth is sometimes that's true. Sometimes you look at their calendar, they're not doing anything, they're not scheduling. And I know that sounds so simplistic.
I know a lot about your life based on your schedule. I know a lot about your life based on your calendar.
I don't know everything. I don't know your internal world, but sometimes I do because your calendar is saying, what are you focusing on? What are you moving towards? And the meaningful days stack up when you feel like at least you move towards that thing. Even if again, you didn't get perfect or progress perfectly towards it. And so I just have so many activities that are on the schedule, but that's what I'm going to do. And we went forward. I might not get it done. I might not get it right. But I tried in that slot of time and it builds self-respect. I showed up, I did what I said I was going to do. I put the effort forth. Self-respect leads to that self-efficacy, that self-esteem, those things that give us confidence. And guess what?
When you have greater self-worth and self-respect from progressing towards things that matter to you, you are more well.