SUMMARY
"The way to feel better is to find emotional freedom. The only path to surefire emotional freedom begins with less judgment."

Have you found yourself exhausted scrolling through social media, making a judgment call on everyone you see? Then it's time to #judgelessfeelbetter.

"We are physicalizing rapid judgment in our culture."
Watch the video to get the full training.
If you are constantly judging others, here is a powerful tip to stop that cycle and regain emotional freedom!
Already have the High Performance Planner and CRUSHING each and every day? Let's celebrate you! Take a photo with your planner and use #HPXlife or #TeamHPX.
HOT NEWS & DEALS!
My blog readers get a complimentary copy of my new book High Performance Habits, while supplies last! I bought 1000 for you – so no charge for the book itself – but I do ask you pay your shipping. While supplies last. Get yours here.

Get HPX Coaching and Courses for the year! Get two hours of LIVE life coaching and high performance training, plus 8 unlocked online courses right now! Students call it "the Netflix of Personal Development." You'll call it the curriculum that changed your life forever!

This is the 2-in-1 planner and journal achievers use to win the day and accelerate long-term success. Get yours here (while supplies last)!
DID YOU KNOW?
I give weekly prizes, gratitude and shout-outs to our students, so post a screenshot or video on Instagram and use #TheBrendonShow! I can't wait to hear your thoughts about this episode!
RELATED POSTS

Reclaim Your Life's Agenda
#JudgeLessFeelBetter
3 Ideas for an Extraordinary 2020 (New Year Edition!)
New Year Goals for Winning Life in 2020
The Power of Presence and Positivity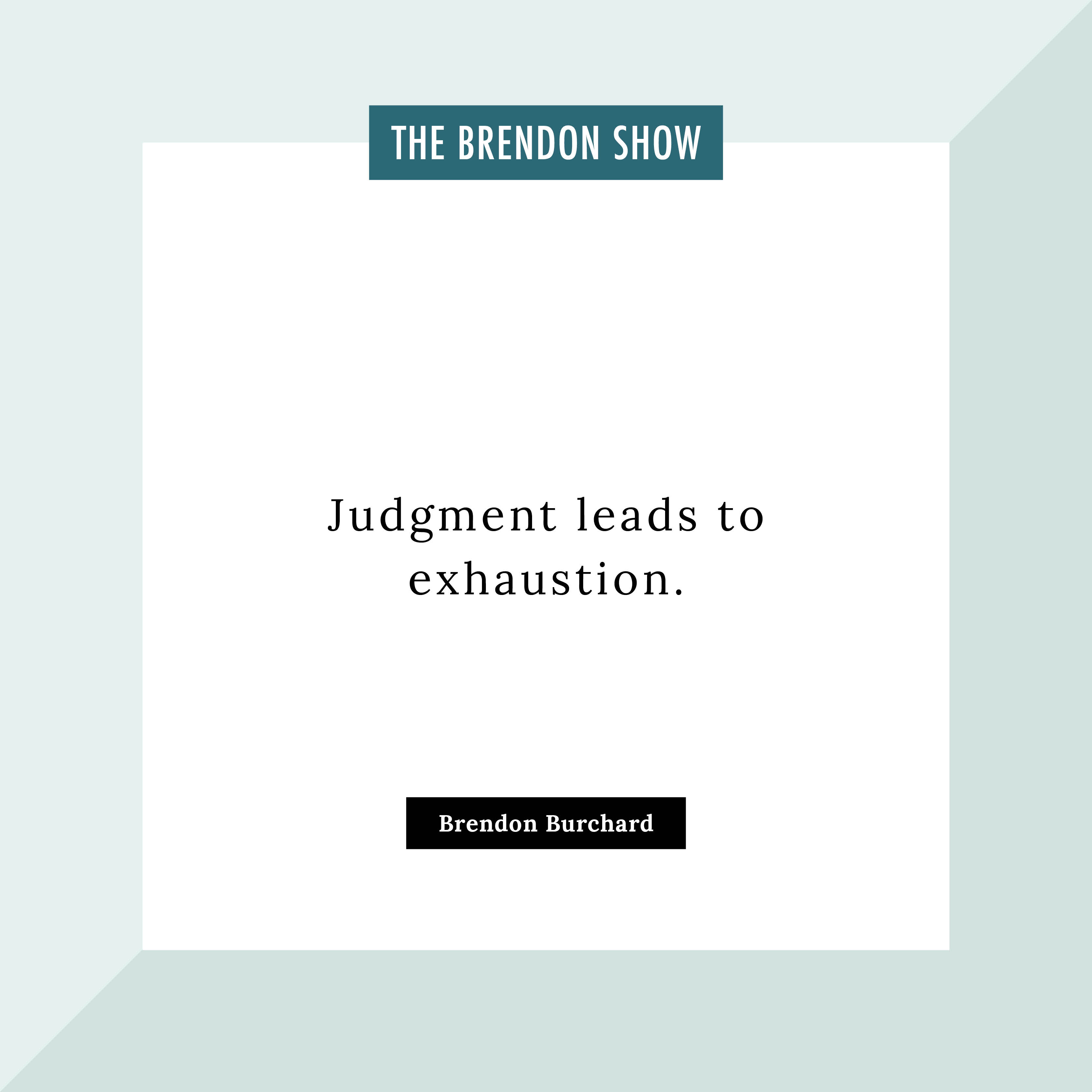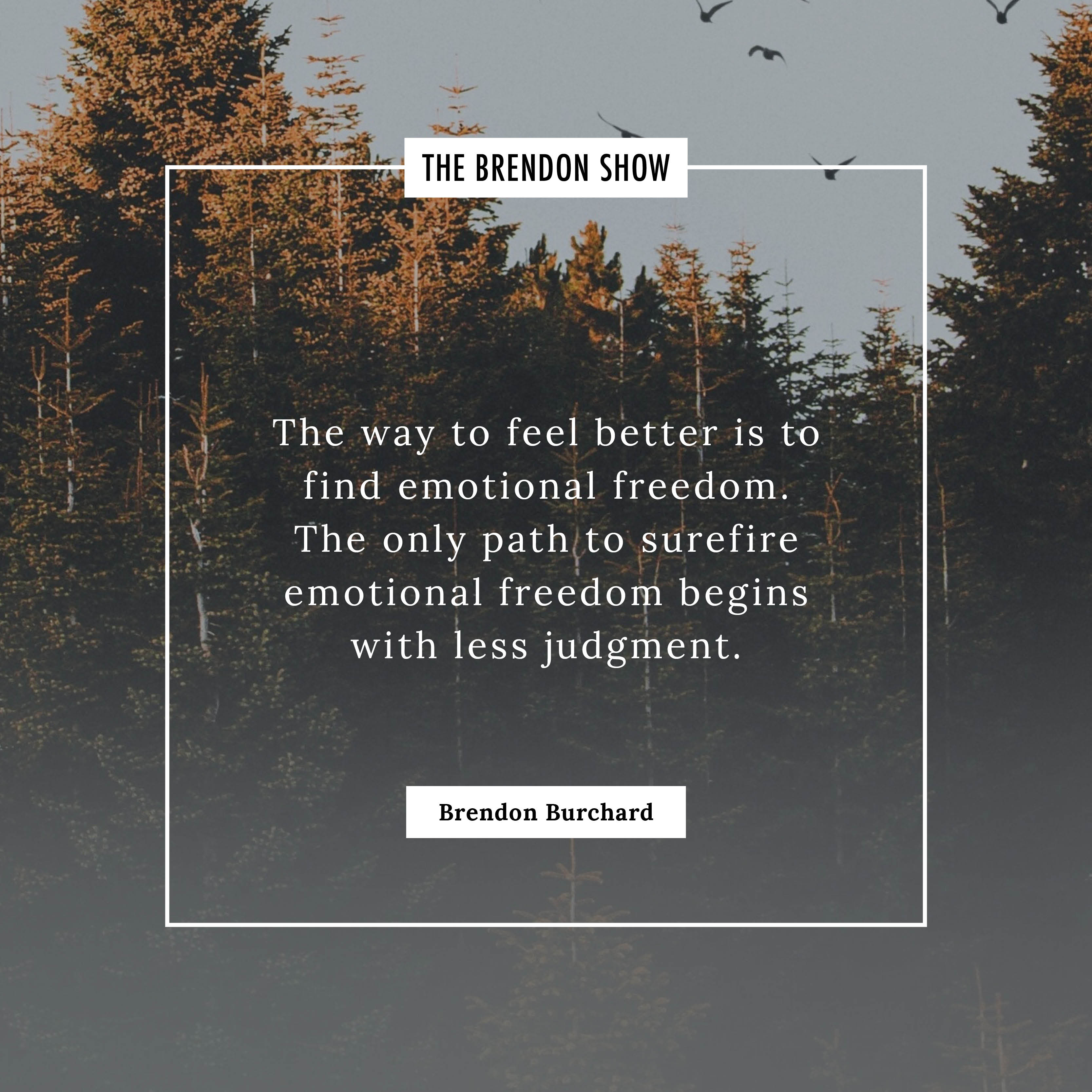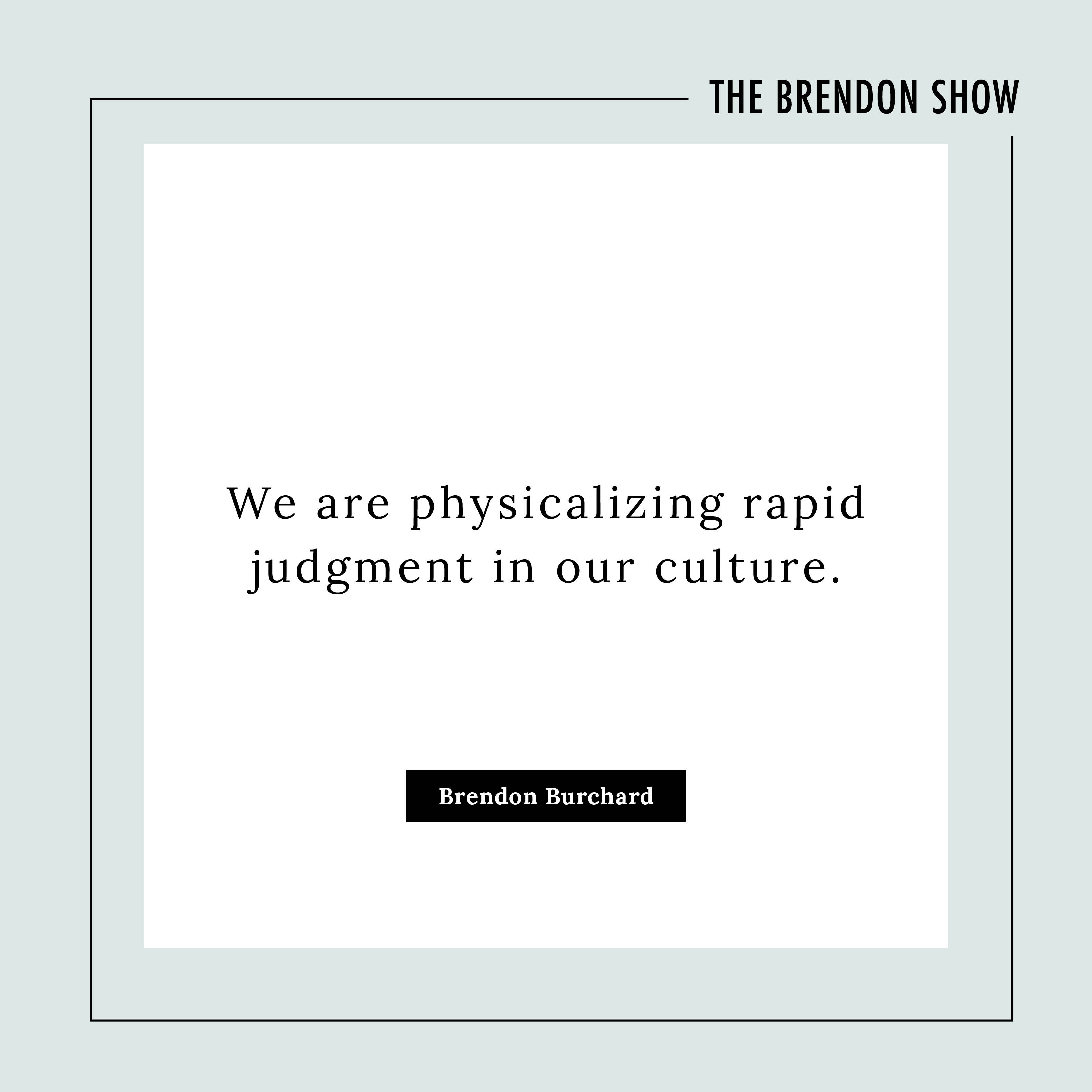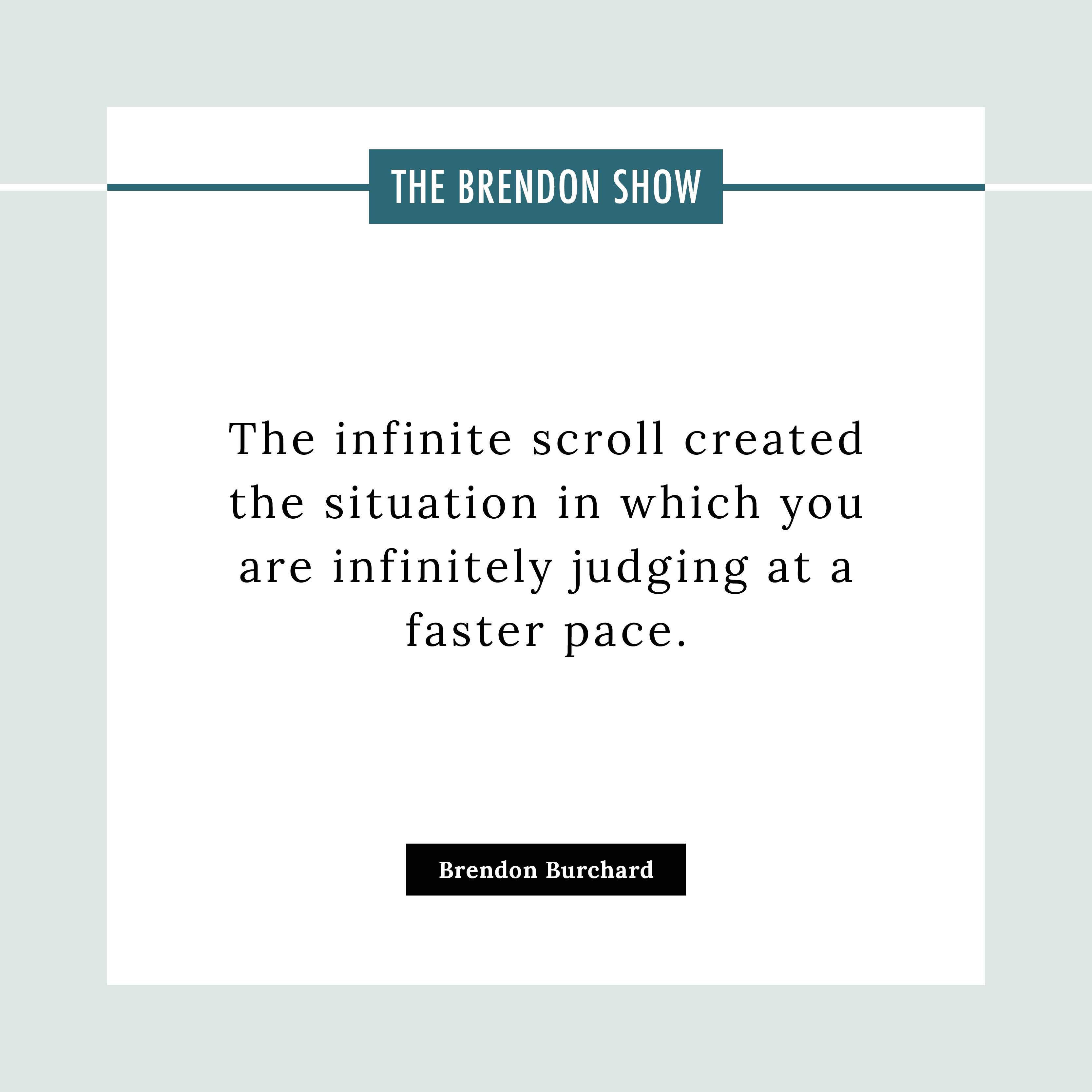 FULL TRANSCRIPT
[The following is the full transcript of this episode of The Brendon Show. Please note that this episode, like all TBS episodes, features Brendon speaking extemporaneously–he is unscripted and unedited. Filmed in one take, The Brendon Show has become one of the most viewed unscripted, direct-to-camera self-help series in the history of YouTube. It has also been the #1 Podcast in all of iTunes and is regularly in the top podcasts in Self-Help and Health categories around the globe. Subscribe to the free motivational podcast on iTunes or Stitcher.)
Judge less, feel better. This week on my Instagram, we rolled this out as a new hashtag, #judgelessfeelbetter.
Here's what I know a lot of people want in 2020: emotional freedom. There's so much emotional weight and exhaustion in our current culture because of social media, but also it's how people live their lives. If you are constantly judging yourself, you feel terrible. Especially if you're judging yourself in a negative way. But what's happening is social media has taught us to judge something in 15 seconds or less, in 60 seconds or less, in a hundred characters or less, and so you are constantly all—think about this. This is something humanity is missing right now—this action, quick scrolling through, has sped up the speed of our judgement. We are training each day to judge faster. You follow? We don't realize it.
We are physicalizing rapid judgment in our culture.
That's why I don't look at my phone very often.
Think about that for a minute. We are physicalizing rapid judgment.
The infinite scroll created the situation in which you are infinitely judging at a faster pace.
And as you judge at a faster pace, it's come into your brain and you don't even know it's literally part of you now.
You see her judge in one second you judged her in a second or less and it's gotten faster in the human brain because of our technology and our tools but also, judgment leads to exhaustion.
Judgment leads to exhaustion.
That's why I say: Judge less, feel better. Please notice how often you're judging other people.
I think one of the reasons I have great relationships is I don't judge people. Sometimes if they do an action that's not right or something, I'll call them out. I'm very explicit about that but I don't judge a person's character. I don't generalize about people because I think all of us are going through struggle and it's hard sometimes. We don't all have our best days every day. If you ever talk to a person who is forgiving, I'm that guy. I'm so fast and forgiving because when I was 19 years old, I couldn't forgive a woman who cheated on me in a relationship. Then I couldn't forgive myself for actions that probably led to her cheating on me in the relationship, so I hated myself and I hated her. I held on to that to the point of becoming suicidal. And I got it.
I was like, "If I don't learn to let go, I'm going to be miserable or take my life." And so I developed this spiritual capacity by reading a lot of books in spirituality and understanding that I have to forgive and I've got to let go. So I've practiced for 20 years trying to do that, so if I get upset about something, I try to let it go superfast.
Acknowledge it, learn the next right action of integrity, move on.
But think about your relationships. I bet there's somebody in your relationship—you're still angry about something they did five years ago and you remember it even when they don't! And you make sure to bring it up in a fight that's about the vacuum cleaner and it really turns into something that happened five years ago!
And this stuff is bubbling up for you because you had this judgment and this reaction, this feeling, and you're still angry about it. That's why you don't feel better.
The way to feel better is to find emotional freedom. The only path to surefire emotional freedom begins with less judgment.
You have to stop judging things so negatively for both yourself and others. That's why I say judge less, feel better. Matter of fact, I told my social media community the next time somebody posts hate on a comment, reply back to them: #judgelessfeelbetter.
How's that for the haters?
I think this is the best response to haters in the history of the world: #judgelessfeelbetter.