SUMMARY
"Set goals, relationships, and ideas for service that are unbounded by the past."

Learn how to start this new decade with greater reverence for life and goals that will not only bring you success, but will make this world a better place.

"No matter what you achieve in this world, your ultimate question will be: Do you sense that you mattered and that you made a difference while you were here?"
Watch the video to get the full training.
Are you ready to plunge into 2020 with greater purpose and passion than ever before? This episode will outline 3 impactful ways to strategically start off the new decade.
Already have the High Performance Planner and CRUSHING each and every day? Let's celebrate you! Take a photo with your planner and use #HPXlife or #TeamHPX.
HOT NEWS & DEALS!
My blog readers get a complimentary copy of my new book High Performance Habits, while supplies last! I bought 1000 for you – so no charge for the book itself – but I do ask you pay your shipping. While supplies last. Get yours here.

Get HPX Coaching and Courses for the year! Get two hours of LIVE life coaching and high performance training, plus 8 unlocked online courses right now! Students call it "the Netflix of Personal Development." You'll call it the curriculum that changed your life forever!

This is the 2-in-1 planner and journal achievers use to win the day and accelerate long-term success. Get yours here (while supplies last)!
DID YOU KNOW?
I give weekly prizes, gratitude and shout-outs to our students, so post a screenshot or video on Instagram and use #TheBrendonShow! I can't wait to hear your thoughts about this episode!
RELATED POSTS

New Year Goals for Winning Life in 2020
The Power of Presence and Positivity
How to Visualize and Manifest Bigger Dreams
How to Find Inspiration
Create Your Battle Board (My Secret to Productivity!)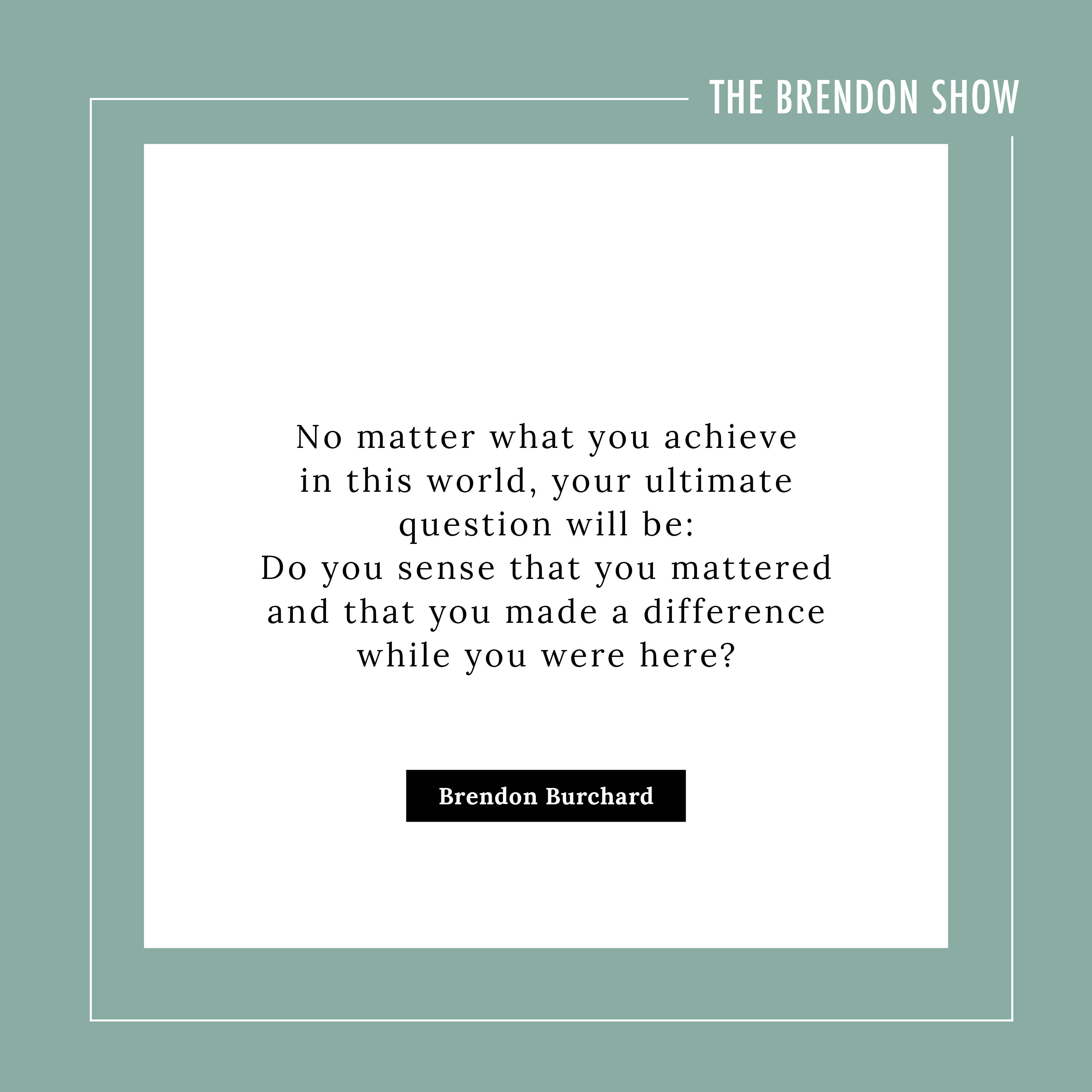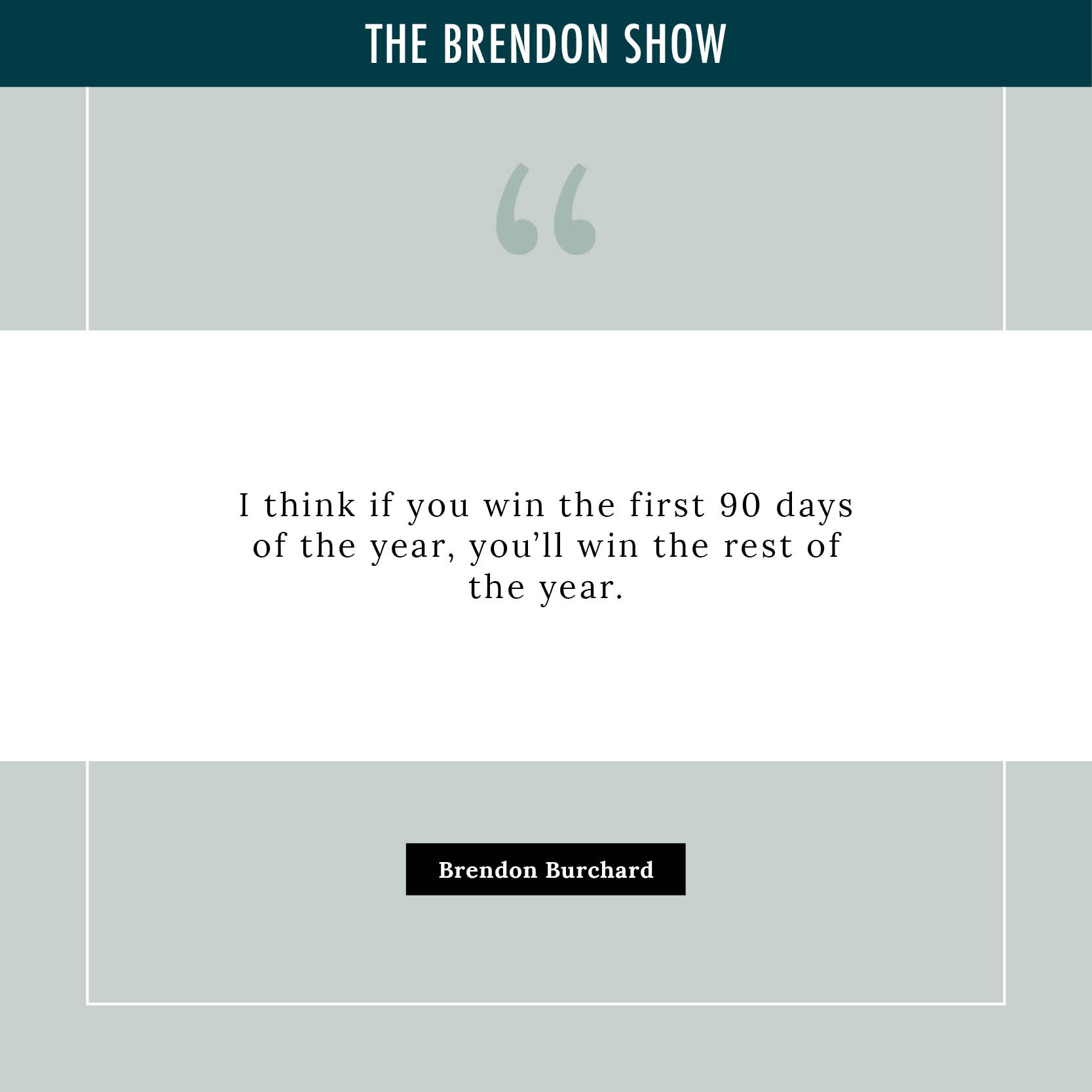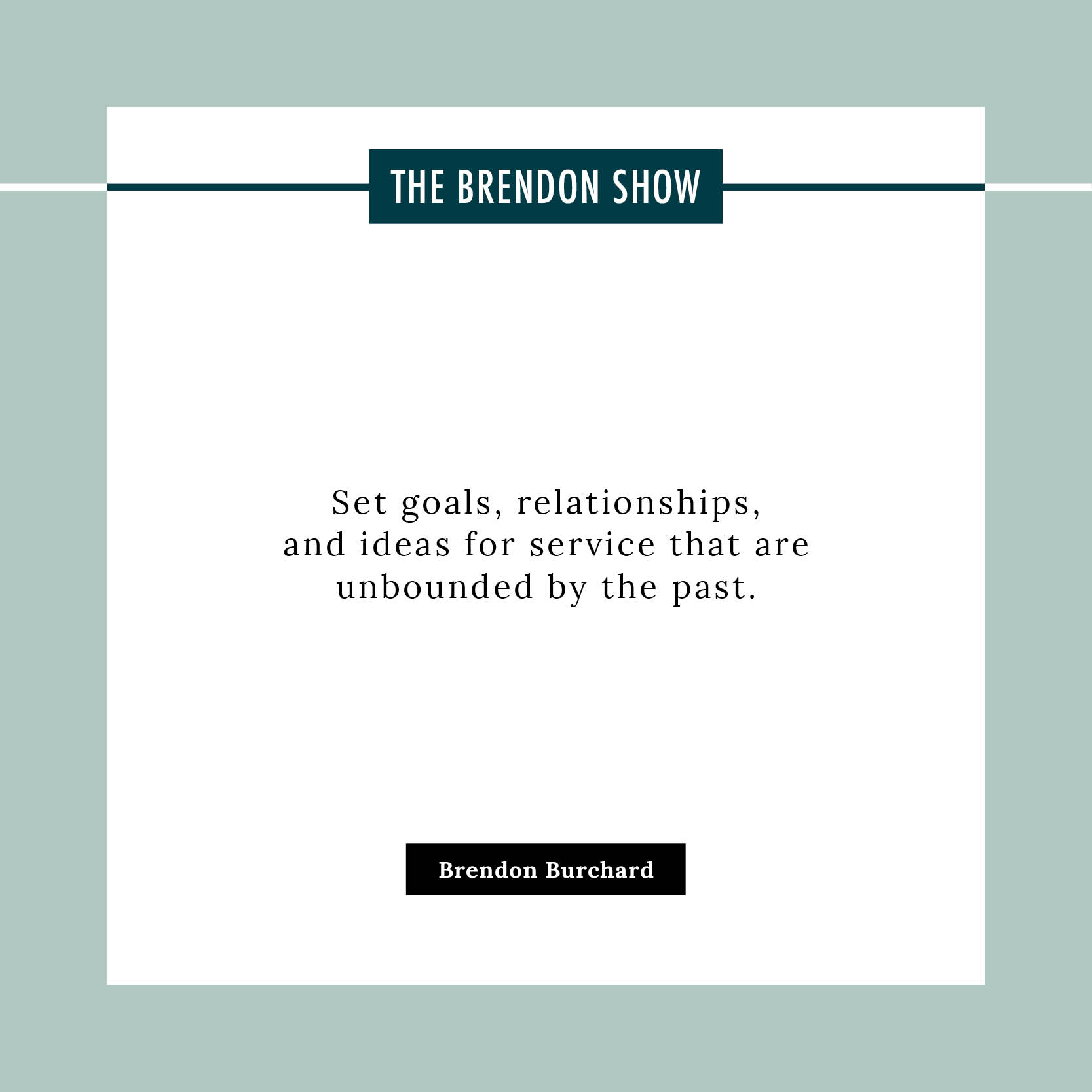 FULL TRANSCRIPT
[The following is the full transcript of this episode of The Brendon Show. Please note that this episode, like all TBS episodes, features Brendon speaking extemporaneously–he is unscripted and unedited. Filmed in one take, The Brendon Show has become one of the most viewed unscripted, direct-to-camera self-help series in the history of YouTube. It has also been the #1 Podcast in all of iTunes and is regularly in the top podcasts in Self-Help and Health categories around the globe. Subscribe to the free motivational podcast on iTunes or Stitcher.)
Hey everybody, it's Brendon and I hope you're having an awesome holiday season! Look I know you're about to kick off the big New Year, 2020. I mean, how exciting is this to set New Year's resolutions and to think about what you really want not just this next year, but this entire next decade of your life. I know it's incredibly exciting, but I also know some people get overwhelmed about just how to think about it, so here's three big ideas for you.
1. Raise Your Ambitions
Number one, as you go into setting your goals, please do this very simple thing: raise your ambitions. A lot of people, when they look to the future, they really set goals that are confined by their current circumstances, their past stories, or their difficulties. They even sometimes set their goals based on just what their skill sets are now. But remember, as you're setting this next year, you have the ability to develop new skills, you have new opportunities, you have way more wisdom, way more ability now. So make sure you are setting boundaryless goals, not goals bound by where you're at or where you've been but rather what's important to you now. What are you excited about, where do you want to go, what do you want to achieve, give, serve, what do you want to adventure into the world where do you want to go?
Set goals, relationships, and ideas for service that are unbounded by the past.
I can't tell you how important it is.
You know, this time of year everyone is like, "Oh, set some smart goals. You know, specific measurable, realistic, time bound." And I'm like, "No actually, don't do that."
Set like dumb goals, set extraordinary goals, set goals that seem so ridiculous and out of hand. I know they say that more people achieve it if it's a super simple thing, but no. What they're really achieving is a to-do list, not a new lifestyle. They're knocking off things on a checklist but they're not reimagining what their life could be in a decade from now. I want you to reimagine, then develop the skill sets that will help you get there.
2. Identify 5 Skills to Develop
And that's my second big idea. As much as you raise your ambition and you have a clearer vision for what you want this next year, also take the time to figure out what are the top five skills you're going to need to develop in this next year to be able to start moving yourself forward.
So really break it down to like what are the top five skills that you need to develop, whether it's in communication skills, or whether it's in marketing skills, or whether it's in relationship skills, or persuasion skills, or negotiation skills, or any other competency that you need to develop—make a map for 2020. This means really block out that time to develop those skills. I think that's really important, that's number two.
3. Double Down on the Good You Do
Number three: you know as we go into 2020 I'm asking everybody to do a very simple thing and that is to think of 2020 as an inspiration to double down on the good that you do in the world. Think about how you provide service to the world right now, whether it's your customers, your clients, the way that you treat your family, or your team, or those you serve with. What I'd love for you to do is ask: How can you do it twice as good? If you're an entrepreneur, look through all your marketing and say: How do we double the lifetime value? If you're somebody who is a caretaker at home, how do you double the joy and the happiness and the blessings in this family?
I think it's so important this time of year to allow service and the idea of doubling the good that you do in the world to drive you as much as those things that you want because a lot of people get confused this time of year. They're only thinking about things that they're going to achieve. But if you read my book, High Performance Habits, you learned the story of the woman who said that she realized that achievement wasn't her problem, alignment was. She was doing all that busy work but it wasn't her life's work. She was very task- oriented, she had checklists upon checklists, she filled out her planner, she had the journal—she did all the things but she wasn't serving at the capacity that she knew she could. She wasn't making the difference that she wanted to.
Listen, no matter what you achieve in this world, your ultimate question will be: Do you sense that you mattered and that you made a difference while you were here?
Not just achieve things, that's important too, but I think it's really important to say how can you double down on the good that you're doing in the world? So if you're an artist and you're just good at that, do more art. If you're somebody who's just awesome in your relationships, do more of that. Just identify what specifically you could really double down on.
This year, for me, I'm going to do a whole lot more vlog style videos for you. I'm going to write two books this year, we're launching three new courses, probably four or five new challenges, a new supplement line, more swag for you guys. I mean, we're just doubling down on every way that we can to inspire you or or give you the tools and the strategies that you need to really reach high performance in your life.
So I've been obsessing about that for the last two and a half weeks, just how do I double down for you? And if you have any suggestions please post them down below. I'm just so excited about this community this year because if you've ever needed to reach high performance and really dial in your ability to achieve long-term success at the outset of a decade, this is the perfect time to be thinking about that.
So if you need assistance in that and you want to make this your year of mastery, make sure you click the link in this post. We have a special going on where I'll coach you every single month to achieve the most extraordinary 2020 imaginable. I'll also give you access to an entire library of personal and professional development courses that will help you become more persuasive and more influential. They will help you build more confidence and help really reignite your life in every single area you could possibly think about, from wellness strategies, to achievement strategies, to project management, to productivity skills. All of that is available, just click the link in this post.
Lastly, I'd love to say just something simple to you. What a blessing it is to be alive, you know? As you go into a new decade, think about the power of that, but just have some reverence for this time of year. Get a fresh start. The fact that you have this breath, this moment, and this ability to start anew to think about what you want to think, about how you want to serve — that's such a true blessing. A lot of people say they're grateful, but you know how grateful shows up? Grateful shows up in your time management. How are you really spending your days? I think that's what reverence for life really is. It's like how are you spending your days, your hours, your time?
So you think about this last idea. What if you really got disciplined in these first 90 days of this year? What if every night you went to bed and thought, "Wow, I really showed up today. I really served today. I really brought great energy into the world. I really made a difference today. I stayed focused."
I think if you win the first 90 days of the year, you'll win the rest of the year. You'll build that competency, you'll build that rhythm.
So take that idea to heart here that your reverence, if you really have gratitude for life, it's going to show up. So you might as well make these first 90 days full of gratitude and discipline. I think that will really serve you going in 2020.
I'm sending love to you, your family, and everybody who you serve with in this world. I thank you for your gift of being in this community. We call the community Team HPX, the high performance experience, and I hope that you feel a different experience when you're consuming our content, or you're reading our books or you're just part of my tribe. I really appreciate you and I want to wish you, your family, your loved ones, and your teams an extraordinary and happy New Year.